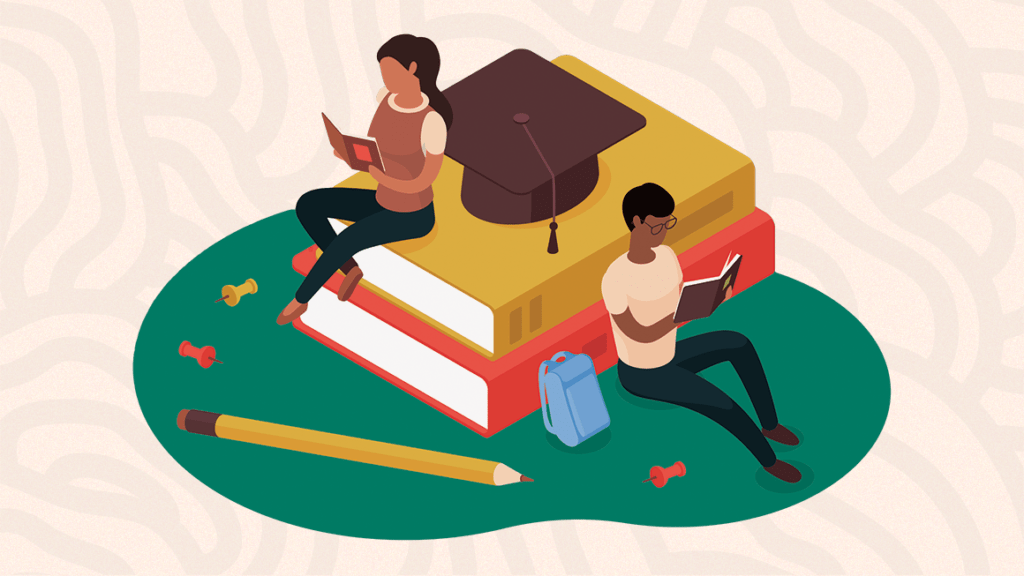 6 Secrets to Success for Aspiring DPT Students
Are you wondering how to get into a DPT program? As a prospective doctor of physical therapy (DPT) student, getting into your chosen DPT school may feel like a daunting goal—especially as you work to maintain your competitive undergraduate GPA while simultaneously preparing applications for various programs. (Yeesh!) Fear not, though—many student physical therapists have succeeded before you, and we're here to pass on some wisdom that can help you achieve your goals.
1. Pick a major that makes your application pop.
When it comes to soliciting that glorious letter of acceptance from your favorite DPT program, strategy is everything. To start, you'll want to pick the right major for your undergraduate degree. Since there is no "physical therapy major" in undergraduate studies, you have some leeway in what you choose.
According to the American Physical Therapy Association (APTA), "the most common undergraduate majors among PT students include exercise science, biology, kinesiology, and psychology." Interestingly, the most recent report from the Physical Therapy Centralized Application Service (PTCAS) noted that "over 30% of doctor of physical therapy applicants majored in exercise science as undergraduates." The next most common undergraduate major was kinesiology.
Keep in mind, however, that students with a wide variety of bachelor's degrees are accepted each year into DPT programs. In fact, a degree in "engineering, marketing, or teaching" may actually help you stand out from the crowd. Just be sure to point out the skills you learned from that major that are applicable in the DPT field. Applicants with a teaching degree, for instance, may have a leg up if they mention that they're interested in pediatrics.
2. Review application standards with a fine-toothed comb.
Before you get to work putting together your applications, you have some (more) homework to do. Each DPT program has its own admissions process, so it's critical to understand what each program expects of its applicants. Some DPT programs will be easier to get into than others—and it's best to prepare accordingly. Here's what to look for, per the advice of the above-liked APTA article:
Prerequisites. There is no standardization of the prerequisites that are required to get into a DPT program. Some courses (like anatomy and chemistry) are commonly required from program to program, but not always—so you'll need to check the coursework requirements of each DPT program you wish to attend.
Minimum GPA. Do you know the minimum grade point average requirement to get into your chosen DPT school? These scores vary by program—and the minimum GPA requirement may be low compared to the average GPA of admitted applicants. In other words, focus on your schoolwork as much as possible!
Graduate Record Examination. Policies regarding the consideration of multiple sets of GRE scores vary by institution. Programs may have minimum acceptable scores and last acceptable test dates.
Physical Therapy Volunteer Experience. Does your preferred DPT program require applicants to have PT volunteer hours or paid experience working with patients? Many do. Some programs may even specify the settings and types of experiences needed and ask to have a licensed physical therapist verify the hours.
Reference Letters. Also known as "letters of evaluation" or "recommendations," you may need to submit references from particular individuals (e.g., a physical therapist or academic advisor) alongside your program application. When choosing references, pick individuals who meet the program's requirements and who feel comfortable speaking to your qualifications.
On-campus Interview. Some programs require an on-site interview as part of the application process. You may be required to speak with a faculty member, a physical therapist, another student, or even a panel of interviewers. If this is the case, set aside time to prepare. (We'll offer tips below!)
State Residency Requirements. Remember to research whether your preferred DPT program gives preference to in-state (resident) students. If you're an out-of-state applicant, you may be forced to compete for a limited number of positions—or you may be ineligible for admission altogether.
3. Prepare for your DPT interview beforehand.
If you get an invite to attend a DPT school interview, you'll need to set yourself apart from the crowd. The best way to set yourself up for success is to be as prepared as possible. That means, first and foremost, following all typical forms of interview etiquette, like dressing appropriately, arriving early for the interview, and showing up with a confident smile.
You'll also want to prepare to answer some common interview questions, like "Why do you want to become a PT?" Take time to craft a response that goes a step beyond the common response that you "want to help people." Find what makes you unique; dig into your core values and your personal life experiences. Identify what attracts you to the physical therapy field? Giving an honest and well-thought-out answer during the interview process will go a long way in setting you apart from the crowd. Other common questions may include:
"Can you tell me a little about yourself?"
"Why did you decide to apply to this program?"
"What can you offer to the physical therapy profession?"
Another thing that will help you stand out is asking the interviewer one or two meaningful questions. You can craft these beforehand by identifying what you want out of a DPT program (e.g., if you want strong community ties with your peers or copious opportunities for mentorship). Alternatively, you can come up with meaningful questions by listening carefully during the interview. During the interview, listen for things that might interest you, and ask the interviewer to tell you more about them. This will show your genuine interest and make your conversation more memorable for the interviewer.
4. Apply for scholarships.
Earning your DPT can be incredibly costly depending on the school you attend. To help offset your tuition costs, apply for scholarships and grants. While finding and applying for a scholarship can be a tedious process, there are a number of DPT scholarships available to students—and you may be able to apply for a number of them. To get started, look through this list of 19 national PT scholarships (some of them are full-ride!). After that, you'll want to dig for any non-PT-specific and state-specific scholarships that are available to you. Don't be afraid to reach out to an academic advisor for help!
5. Find a DPT community.
Joining an online student DPT forum is a great way to get connected with the PT community, allowing you to communicate with other student physical therapists, find helpful physical therapy information, search for jobs and education courses, and access informational resources. Forums are a great place to get answers to many of your PT-related questions and share your experiences with others.
6. Join a pre-physical therapy club.
For those of you who'd prefer to meet people in person, consider joining a pre-physical therapy club; they're an excellent way to explore physical therapy as a potential career. Club meetings are a great place to meet folks at your university who are interested in PT—and the club sponsors will help you learn more about pursuing a professional degree. The best part? Most clubs are free to join!
Plus, pre-physical therapy clubs often bring in speakers to their meetings, allowing you to learn from a variety of professionals. You may be able to:
Speak with admissions representatives from graduate schools;
Ask questions to current physical therapy students;
Participate in hands-on activities and mock interviews; and
Experience the world of physical therapy first-hand.
________________________________________________________________________
The road to becoming a DPT may feel long—even grueling, at times. But the rewards are well worth every effort you make. Keep your chin up, do your research, make a plan, and follow through. Your efforts may help you realize your dream career—and benefit many future patients.

Rizing Tide is a scholarship program designed to empower a new generation of BIPOC leaders in the physical therapy profession. We partner with PT and PTA students, PT residents, and industry leaders to advance diversity and inclusiveness in the physical therapy workforce and inspire better—and more accessible—patient care.