To combat the lack of diversity in the physical therapy profession, the Rizing Tide foundation annually supports a group of high-achieving individuals who are pursuing a career as a physical therapist and who come from underrepresented racial and ethnic backgrounds.
Rizing Tide annually awards the Crest scholarship to first- or second-year DPT students who are pursuing a DPT degree either part-time or full-time.
DaNya Raelynn Horne
University of Southern California
DaNya Horne is a first year DPT student from Omaha, Nebraska. She earned her Bachelor of Science in Biology Pre-Medical at Xavier University of Louisiana. Her love for physical therapy first began when completing an internship at the University of Nebraska at Omaha. DaNya worked in their biomedical engineering lab, collaborating with Eureka! Of Girls Inc. Omaha to work on prosthetic functions. She also personally received physical therapy in her sophomore year of high school to help improve her patellar tendinitis. She enjoyed attending physical therapy and loved the interactions she had with her health care providers. DaNya was accepted into Xavier's early assurance program in partnership with the University of Southern California where she will spend her next three years of learning. DaNya is excited to learn about the different specialties within physical therapy and how she can contribute to and restore health support for marginalized communities.
Emmanuel Noye
North Central College Doctor of Physical Therapy Doctor of Physical Therapy
Before settling in Chicago at the age of eight, Emmanuel "Manny" Noye was born and raised in Accra, Ghana, in a family that spoke three languages. Manny began to discover an interest in physical therapy after accompanying a close friend suffering from a TBI to their PT session, and discovering the healing power of movement. Also, growing up as an athlete with exposure to various injuries made him pay heed to the body's ability to heal itself. Currently, Manny is pursuing a DPT degree at North Central College where he is a representative for the program's DEI committee. He is passionate about empowering others and assisting them in fulfilling their potential. Manny's top specialty area interests include sports, orthopedics, and pediatrics. However, he is open to exploring all specialties in his pursuit to becoming an excellent clinician.
Veoletta Range Dyer
University of Central Florida
Veoletta Range Dyer is a second-year DPT student at the University of Central Florida. After earning a BS in Biological Anthropology and Anatomy with a minor in Dance from Duke University, her love of anatomy and dance led her to pursue an MFA at Florida State University with an additional concentration in Dance Science. While at FSU, she worked as a graduate assistant where she taught pilates, assisted with physical therapy consultations, and helped condition and rehabilitate dancers. During this time, Veoletta discovered that she thrives in deciphering and designing programs tailored to an individual's unique needs. Veoletta is delighted to expand her depth of knowledge to help improve patients' overall health and seeks to foster environments where underrepresented physical therapists and students feel safe, supported, and able to excel.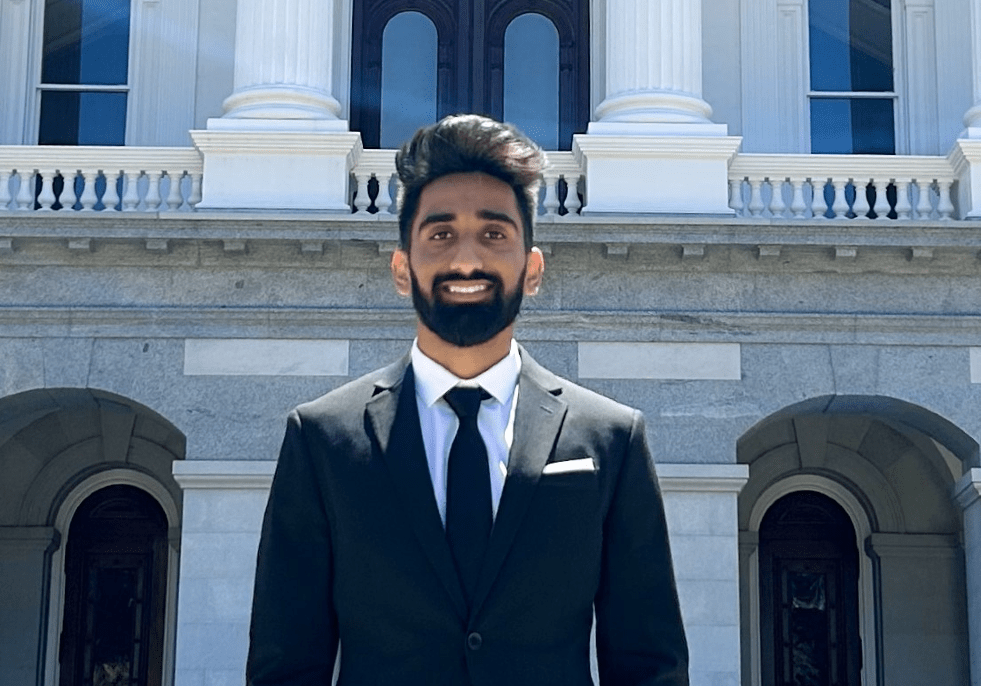 Sanwal Dilshad
California State University, Northridge
Sanwal Dilshad embarked on his journey to become a physical therapist as a high school sophomore. Enamored by the opportunity to provide care for patients while satiating his passion for the human body, he declared as a Kinesiology major at California State University, Fullerton. Upon graduating in four years with summa cum laude honors, he began his doctoral journey as the youngest member of his cohort at California State University, Northridge. Sanwal is now entering the second year of his DPT program, and has nurtured his passion for DPT leadership and advocacy as a committee member for the CPTA, connections chair for CASSIG, CSUN DPT's student representative to the annual state conference, and co-president of his cohort.
Georgina Janet Orozco
San Francisco State University
Georgina Orozco is the first of her family to graduate from college and attend graduate school. She was inspired to pursue physical therapy after her mother's spinal cord injury. As a first-generation Mexican-American, she learned about the disparity minority members face in healthcare and has advocated for her parents and other members of the Hispanic community. Georgina is motivated to make the physical therapy profession more accessible, diverse, and inclusive. She provides guidance for undergraduate students pursuing physical therapy at her alma mater, California State University, Stanislaus, and through her Instagram page, @physical.therapyqa. Georgina is inspired to transform physical therapy and is grateful for the opportunity to achieve her dream of becoming a physical therapist and a leader in her community.
Hana Fakhoury
Northwestern University
Since Hana Fakhoury was a young girl, she knew she had one life goal. She wasn't sure exactly what she wanted to be, but she knew what she wanted to do: She wanted to help people—she wanted to feel for them, and to make them smile. It turns out that this goal wasn't as easy to attain as she thought it would be. She became the first person in her family to obtain a college education, and graduated from the University of Illinois Urbana-Champaign with a degree in Kinesiology. Raised by immigrants who worked their absolute hardest to provide her with the life she had, Hana took it upon herself to push as hard as she could in her studies, while also holding multiple jobs to make ends meet and volunteering in her community.
While volunteering with UIUC's Disability Resources Center, Hana learned exactly where she was meant to be. There, she worked hands-on with students on the wheelchair basketball and track teams, as well as students with cerebral palsy as they attended their physical therapy appointments. The deep passion and commitment she found in her heart, even after her first day, was life-changing. She decided she would do anything it took to devote her career and heart to improving the others' quality of life. She now attends Northwestern University's Feinberg School of Medicine, and is set to graduate in 2026.
Josie Cooke
University of Washington
Josie Cooke, a DPT student at the University of Washington, came to physical therapy through their background in clinical research. While completing her MPhil in Clinical Neuroscience at Imperial College London, Josie researched the benefit of custom home-exercise programs for older adults experiencing unexplained dizziness. This experience confirmed her passion for using movement as medicine and empowering patients to return to the activities they love. Josie is very excited to begin their DPT journey at UW and to be part of this cohort of Crest scholars, collectively working to increase BIPOC representation in the PT field.
Natalie El-Zayat
University of Michigan-Flint
Natalie El-Zayat is a second-year DPT student at the University of Michigan-Flint. She is a first-generation college student who spent her childhood moving from continent to continent. She grew up in Beirut, Lebanon, then moved to the Democratic Republic of the Congo before settling in Michigan. Natalie has a passion for pelvic health physical therapy and wants to immerse herself in the field of prenatal care. She majored in Psychology during her undergraduate education and hopes to incorporate mental health management strategies while treating her future patients. She would like to practice in her Arab-American community and advocate for those who may not be able to advocate for themselves due to language barriers.
Marquan Cromartie
Florida Agricultural and Mechanical University
Marquan is a first-year physical therapy student at the illustrious and prestigious Florida Agricultural and Mechanical University. Born and raised in Tallahassee, Florida, under the guidance and care of his loving grandparents, Marquan pushed forward beyond low-income neighborhoods and adversity of many forms with dignity and grace. Now, he serves as a charismatic vessel from which love and light spreads. As a former FAMU football walk-on, he is the epitome of astuteness; he demonstrates hard work, dedication, perseverance, and caring with excellence. Alongside his charming personality and professional career interests, Marquan is also an adept oil painting artist.
Holly Brown
Duke University
Growing up as a child of a physical therapist, Holly's introduction to the PT field was playing dress up in her mom's scrubs. Her next encounters were on the patient side as she recovered from bilateral ACL tears. Over time, she saw that physical therapy provided a platform for her to make an impact as an advocate. She pursued this passion of advocacy at Furman University, where she graduated with a BS in Public Health and a BA in Spanish. As an undergrad, several formative experiences—serving as a medical interpreter, becoming a community fitness trainer, and completing a capstone with a non-profit supporting children facing neurodevelopmental delays—solidified to Holly that there was nothing more gratifying than empowering others. She is humbled to be a member of Duke's DPT Class of 2026 and is committed to a future of centering marginalized voices to improve health equity.
Darwin Sandoval
Saint Joseph's University
Darwin Sandoval is a young Mexican-American born and raised in South Jersey. Coming from a hard-working Nayarita background, Darwin attended Stockton University and earned multiple Dean's List awards while completing his BS in Health Science. Working on a blueberry farm as he grew up, Darwin experienced first-hand what strenuous work can do to the body. It was at his mother's physical therapy appointment, however, that ignited his spark and love for PT. Darwin realized how underrepresented Mexicanos were in the field and knew he wanted to become a catalyst for Mexican-Americans to pursue physical therapy. Darwin is a proud father to a beautiful toddler with Down syndrome and is a proud special needs advocate. Currently, Darwin is attending his first year of PT school at St. Joseph's University. His future goals are to provide quality care to underserved communities and help children as an early intervention pediatric physical therapist.
Karen Joy Dansker
University of St. Augustine
Karen Dansker, a first-year physical therapy student at University of St. Augustine, was first introduced to the PT profession by her grandparents as they struggled with their health while raising her. Coming from a low-income household and acting as a caregiver at a young age, Karen was continuously exposed to different health care settings—and cardiopulmonary left a lasting impression. Seeing the adversities patients overcame gave Karen a unique perspective and drove her to pursue a career as a physical therapist. Karen comes from a sports background, but understands the challenges that are faced physically and mentally on a patient's journey. While working with various physical therapists, was often reminded that some patients sought care for reasons beyond their physical injuries. These are the unseen reasons that can bring patients into a clinic: internal conflicts and external factors like lacking a support system.
This combination of factors in physical therapy care intrigues Karen and grows her compassion and desire to be that support system. She has witnessed remarkable physical and mental improvements in patients, and she eagerly anticipates contributing to more transformative journeys toward newfound success.
Joel Nweke
University of Texas Health Science Center at San Antonio
Raised in the border city of McAllen, Texas, Joel Nweke discovered his passion for physical therapy during his medical assistant rotations. After many immersive experiences across various settings of the profession, Joel is now starting his journey as a first-year student at the University of Texas Health Science Center at San Antonio's physical therapy program. With a dedicated goal of enriching the profession, he is determined to tackle the underrepresentation of minorities by educating others on the importance of diversity and inclusivity—all while upholding the highest standards of patient care.
Elisiah Jones
University of Alabama at Birmingham
Elisiah Jones, a first year DPT student at the University of Alabama at Birmingham, was raised in Tishomingo, Mississippi (Carter's Branch). This small town molded Elisiah into the woman she is today. Without a doubt, her younger self would never have imagined herself in this ambiance of life. Her fascination for physical therapy began at the arrival of consecutive family ACL injuries due to basketball. Her mother catalyzed this domino effect, later followed by Elisiah's sister (twice), three cousins, and eventually Elisiah herself. She underwent extensive rehabilitation for an "Unhappy Triad" injury. Elisiah subconsciously found a love for physical therapy while she helped her sister during her rehab journey—however, that love became consciously evident when Elisiah first embarked upon her own road to recovery.
Graduating magnum cum laude from Alabama State University with a BS in Biology and Secondary Education, Elisiah momentarily took time away from physical therapy and worked as a high school science teacher for nearly two years and a half. After her acceptance into the DPT program at UAB, Elisiah began to follow her passion. Her passion is tied not only to being the best physical therapist possible, but also to increasing diversity in the profession due to the lack of minority representation. She denounces any stereotypes that are placed upon anyone as everyone has a right to be included and empowered despite adversities faced. She believes that proper representation from all strokes of cultural backgrounds will translate into the comfortability, rapport, and general connectedness patients experience in physical therapy. To advocate for these beliefs, Elisiah mentors her former high school students, while also using her voice to express awareness within her cohort, faculty, and staff. She continues to seek opportunities to service her community by volunteering as an underrepresented minority.
Joshua Hubbard
University of Alabama at Birmingham
Josh's interest in physical therapy sparked early in his childhood. His twin brother, Jashun, was diagnosed with cerebral palsy at birth, and older brother, Aaron, sustained a shoulder labrum tear during a football game. Both brothers spent a great deal of time in physical therapy, and young Josh accompanied both of them. As he matriculated into Alabama A&M University while playing sports, Joshua became conflicted about his potential career paths. He received his BS in Biology (due to his interest in sports), but decided to pursue PT after researching the profession, looking back on his life and experiences and recognizing that it would allow him to help different people in different settings—mainly sports and pediatrics.
Josh has a deep passion for mentoring young black men in and outside the world of sports as he has a background in mentoring through after-school programs and coaching as youth and high school football. He believes that his mentorship can inspire young men to chase their dreams and encourage more young black men to become doctors and physical therapists. Josh aspires to open his own PT clinic for children with cerebral palsy and to work in both pediatrics and sports PT.
Nia Ahart
University of Michigan-Flint
Nia Ahart, a native of Detroit, Michigan, completed her undergraduate education at Colgate University, earning a Bachelor of Arts degree in Biology with a minor in African-American Studies. Nia played Division 1 basketball and earned a scholarship at both Colgate University and Northern Illinois University. Her dedication, skill, and leadership as a basketball player earned her a starting position and captain recognition.
While sports initially piqued her interest in physical therapy, Nia's personal experience with PT for a potential career-ending injury ignited her interest. Nia's passion for the field finally cemented when she worked as a PT tech in both outpatient and inpatient healthcare settings. These experiences exposed her to the critical need for equitable access to quality healthcare, particularly among underrepresented groups.
Driven by a desire to make a positive impact on people's lives, Nia is currently pursuing a Doctorate in Physical Therapy at the University of Michigan-Flint. She aspires to become a licensed physical therapist, using her knowledge and athletic background to aid individuals in their journey toward recovery and better physical well-being.
Brandon Guerrero
California State University, Northridge
As a first-generation Latino college student, Brandon Guerrero is proud to begin his first year of the Doctor of Physical Therapy Program at California State University, Northridge. Working as a science tutor for three years at LA Mission College, Brandon helped his peers excel in their studies and realized that he loved helping others. It was this experience and his passion for learning about human movement that led him to earn his BS in Kinesiology, Exercise Science at California State University, Northridge. He then began to explore the PT profession and eventually started working as a fulltime PT aide at Aspire Physical Therapy in La Cañada Flintridge, CA.
There, he had the opportunity to work side-by-side with amazing physical therapists and witness the positive impact that they had on the lives of their patients. It was his time as a PT aide that helped him solidify his decision to pursue physical therapy. As a future physical therapist, he hopes to increase diversity in the profession by encouraging other first generation students of underrepresented racial and ethnic backgrounds to join the world of physical therapy.
Faith Blanchard-Ludanga
University of Tennessee Health Science Center
Faith Blanchard-Ludanga is a second-year student at University of Tennessee Health Science Center in Memphis, Tennessee. She is also a wife and mother of two energetic boys. After seeing the many health challenges faced by individuals in the refugee community during her time living in Uganda, Faith felt compelled to use physical therapy as a conduit for bettering health outcomes in underserved populations. She hopes bring state-of-the-art health facilities, world-class training, and patient-centered services to those who need it most. She looks forward to using her own physical therapy practice to return dignity and hope to those who have lost both.
Graduating from Gettysburg College in 2008, Li Chen is excited to embark on her second career as an evidence-based physical therapist. She has eleven years of experience helping nonprofits make data-driven decisions, which has resulted in winning more than $10 million in grants during her first career. She enjoyed her work as a healthcare research project manager, but became sedentary, ate more recreationally, and developed chronic low back pain. She set out to change this cycle of deconditioning. Her journey started with taking group exercise classes at a local YMCA. A year later, Li began teaching those classes, eventually moving to Los Angeles to become a full-time personal trainer.
Her favorite certification is the Registered Yoga Teacher (RYT-200). Growing up with entrepreneurial immigrant parents, Li has continued that legacy by founding a personal training business in West LA. At Duke DPT, Li will find innovative, sustainable collaborations that will allow her to open a PT clinic in an underserved community.
Lytzy Hernandez-Gonzalez
Duke University
Lytzy Hernandez-Gonzalez, a first year DPT student at Duke University, holds many passions near and dear to her heart—including a mission to advocate for access to healthcare. As a first-generation college graduate from University of Georgia, Lytzy holds the honor of being able to shift the experiences that her family has endured into genuine action for advocacy and change. Her Mexican roots and love for her family are embedded into her everyday life as motivation to create a comfortable environment for Hispanic patients where they can trust the holistic healing process.
Rizing Tide annually awards the Surge scholarship to graduating physical therapy students or licensed physical therapists who are entering—or have just begun—a residency program.
Cortez Espinoza, DPT
Kaiser Permanente Southern California Orthopaedic Physical Therapy Residency
Cortez Espinoza, a Doctor of Physical Therapy (DPT) graduate from Azusa Pacific University, embodies a commitment to education and service. During his graduate studies, Cortez's dedication was evident as he served as a graduate student assistant in orthopedics, neurorehabilitation, and pediatric courses. Cortez's journey toward excellence began at California Lutheran University, where he balanced academics with a passion for sports, playing both football and baseball. His drive extended to research, and he participated in the Ronald E. McNair Post-Baccalaureate Achievement Program, where he honed his analytical skills. Currently, Cortez is embarking on an exciting path, pursuing an orthopedic residency. Beyond his clinical aspirations, Cortez's heart lies in advocating for minority students. He envisions a future marked by diversity in healthcare, education, and political systems, and he strives to empower underrepresented communities and usher in transformative change.
Lena Parker, DPT
California State University, Long Beach Orthopaedic Residency
Lena (she/her) is currently an orthopedic resident at California State University, Long Beach. She was born and raised in southern California, and at the age of 14, she attended the Harid Conservatory: an international boarding school specializing in Russian-style ballet. She danced professionally in Nashville, TN, but retired soon after due to chronic injury and poor athlete support. While she initially saw this as a setback, it fueled her desire to learn more about how she could promote longevity in human performance from a holistic perspective. She received her 200-hour yoga instructor certification in 2011, her BS in exercise science from CSULB in 2019, and then her Doctor of Physical Therapy degree from Regis University in 2022. During her PT school career, she had the pleasure of serving as the co-leader of the Colorado chapter of PT Moves Me, an APTA-led initiative geared towards increasing diversity in the physical therapy workplace. She also served as the president of her cohort. Her hunger for more drove her to attend orthopedic residency back at her alma mater. She strives to be a supporter of her community through meaningful conversations, mindful awareness, and evidence-based practice.
Thomas Samaan, DPT
Northwestern University & Shirley Ryan AbilityLab Neurologic Physical Therapy Residency
Thomas is a neurologic physical therapy resident at Northwestern University and Shirley Ryan AbilityLab. After receiving his BS in kinesiology from Texas A&M University, Thomas received his DPT from the University of Texas Southwestern Medical Center. Throughout school, Thomas's love for neurologic physical therapy and gait rehabilitation grew. Specifically, he became fascinated by the intersection between neurorehabilitation technology and clinical care. Thomas's primary interests lie in the use of brain-computer interfaces for gait rehabilitation and artificial intelligence for knowledge dissemination. After completing independent coursework in these fields, Thomas decided to pursue a neurologic physical therapy residency to improve his leadership, clinical reasoning across the continuum of care, and research experience with the clinical use-cases of this technology. Thomas hopes to use his experience to improve the dissemination of evidence-based practice resources and the accessibility of neurorehabilitation technology in the US and abroad.