We Are Better When We Rize Together
Every patient deserves to feel represented by their healthcare provider—and have access to affordable care. That's why we're offering student scholarships to inspire more diversity and inclusiveness in the physical therapy workforce.

We believe that physical therapy is for everyone.
Yet a lack of accessibility prevents many patients (often those who are low-income or people of color) from seeking the musculoskeletal care they need to lead a functional and pain-free life.
At Rizing Tide, we believe that fostering more diversity in the physical therapist workforce will improve accessibility for patients of color and empower all therapists to provide better care to an increasingly diverse patient population.
To that end, we provide scholarships designed to empower a new generation of BIPOC leaders in the physical therapy profession. We partner with DPT students and residents, DPT faculty, and industry leaders to advance diversity and inclusiveness in the physical therapy workforce and inspire better—and more accessible—patient care.
Committed to further the education of Rizing Tide scholars
Supported from DPT programs across the country
Of premium live education (either virtual or in-person) provided to scholars to date
Represented amongst our two cohorts of scholars
Submitted an entry to earn a Rizing Tide scholarship
The physical therapist workforce faces a serious diversity gap.
Every year, the U.S. patient population becomes more and more racially and ethnically diverse—but the physical therapist workforce has not evolved alongside it. To help close the diversity gap, Dr. Heidi Jannenga, a physical therapist, industry advocate, and thought leader, founded Rizing Tide: a foundation that provides scholarships to BIPOC (Black, Indigenous, and people of color) PT students while partnering with industry leaders to advance diversity and inclusiveness in the physical therapy workforce.
Each year, Rizing Tide presents scholarships to five promising BIPOC students who are on the path to earn their Doctorate of Physical Therapy (DPT) or are furthering their PT education by pursuing a residency program. Scholarship recipients are selected by our Beachcombers committee on the basis of merit.
Each year, Rizing Tide awards the Crest scholarship to three incoming undergraduate DPT star students
—
or PTAs attending a PT bridge program
—
who are conscientious, studious, and natural-born leaders with a passion for patient care.
Rizing Tide annually awards the Surge scholarship to two graduating DPT students who are on a quest to achieve personal excellence, provide exceptional patient care, and develop leadership skills through a residency program.
"A rising tide lifts all boats."
John F Kennedy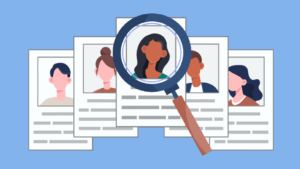 Let us put on our fortune-teller hat and make some…
Read More