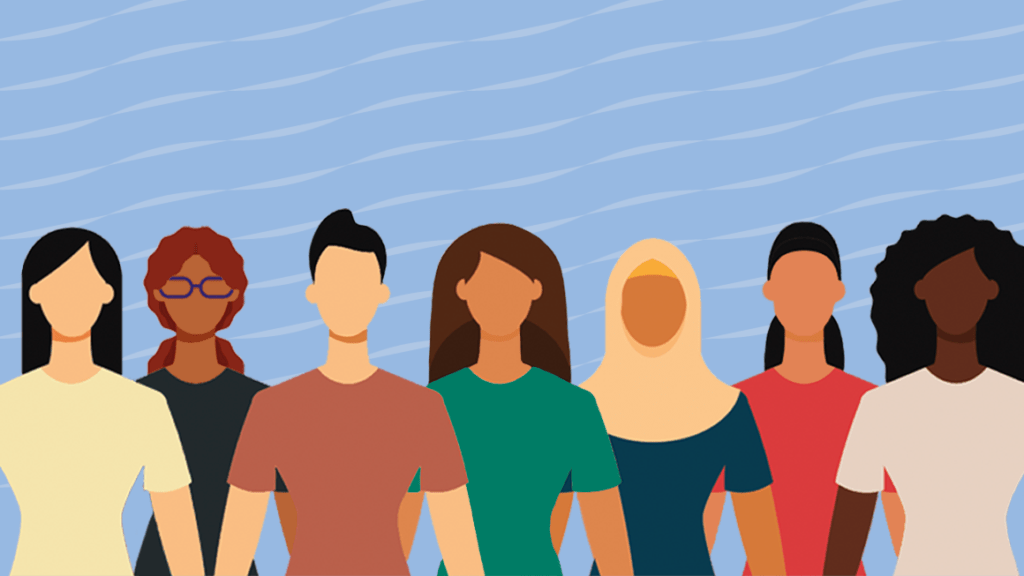 Diversifying the PT Hiring Pool Through HBCUs
Many people who work in or alongside the physical therapy industry are invested in diversifying the PT profession. National PT organizations, like APTA, ACAPT, and APTQI, alongside private companies, are working tirelessly to improve access to physical therapy and ensure that patients feel represented by their PT providers. That said, the PT industry has a long way to go before its demographics match the wider U.S.
Luckily, sharp minds are tackling the problem and proposing new solutions that could go a long way toward diversifying the PT industry. Tim Guiden, PT, DPT, a Regional Director at First Settlement Physical Therapy (FSPT), is one of those sharp minds; he feels driven to solve this problem. "There are folks out there who are underrepresented or disenfranchised," he says. "And you should do something about that." For his part, Guiden has suggested that his fellow advocates may want to turn their focus to the homogenous PT hiring pool.
What's the current situation?
As it currently stands, the physical therapy workforce lacks diverse racial and ethnic representation. Therapists who identify as Black, Indigenous, or people of color (BIPOC), are vastly underrepresented when compared to the country's overall demographics. (Check out those links for more detailed statistics.)
And while there's room for discussion about clinics succumbing to bias during their hiring process, it's also worth noting that BIPOC new grads aren't entering the hiring pool at a proportionate rate to white new grads. This is because there aren't many BIPOC students to begin with. According to data collected by the APTA, only 24.9% of enrolled PT students identify as BIPOC—and only 4.1% identify as Black. This is a far cry from the 39.9% and 13.4% reported by the U.S. Census Bureau.
It's a difficult problem to solve, to be sure, but Guiden proposes one method of tackling it: Working with Historically Black Colleges and Universities.
How could working with HBCUs help improve representation within PT?
Historically Black Colleges and Universities (HBCUs) are accredited institutions founded prior to 1964 with a mission to educate Black students. There are 101 HBCUs in the U.S., and roughly 76% of their students are Black. Guiden believes there's a big opportunity to work with HBCUs to increase the number of PT professionals who complete their programs. "HBCUs are obviously a large population of emerging professionals," Guiden says. "But only eight of those have PT programs."
Guiden believes that widening the doors of PT education in HBCUs will encourage more students who wouldn't normally consider a PT degree to choose and complete one. Guiden says, "As a means of exposing underserved populations with therapy….I figure why can't we bring the idea to the table with HBCUs? Of, hey, let's consider starting a PT program at your college or university and we can hopefully turn out more physical therapists that way."
Specifically, Guiden is working with other advocates to craft a proposal that will encourage HBCUs with existing PT programs to expand them. "We need to talk with the existing programs," Guiden says. "Figure out what's working, try and increase our relationships with them. Make sure that they know how many of us want to participate with them in clinical programs. Try and have an easier pipeline for those graduates to find meaningful jobs." After that, Guiden says they hope to take that blueprint and approach HBCUs without PT programs and encourage them to add one to their institution.
How much might this push the needle?
Guiden feels optimistic that this initiative could significantly affect the PT industry in a short amount of time. "This is a realistic approach to help start us, and that's really it in a nutshell," he says. But, he also points out that it must be one approach of many. Adding PT programs to HBCUs won't solve the problem of underrepresentation outright; it will only contribute to solving it.
How can I help?
While Guiden and his peers are already tackling this solution, he has some recommendations for others who want to help push the needle. For hiring managers specifically, he says this: "If we want to have a meaningful impact, hiring managers probably have to get a little more creative or work a little harder to cast a wide net if you really want to give a fair shot to everybody."
"Here I am in West Virginia; if I only advertise my job locally, I'm going to probably continue to see the same patterns that I have for years. So hiring managers have to step outside their comfort zone. Network with each other, or network with pipelines and programs like, for example, these HBCU programs. Perhaps pay a little more to advertise in a different area."
For those who don't weigh in on hiring practices, Guiden has more general advice. "It sounds a little cliché," Guiden says. "Getting involved is the key." He recommends searching out local groups that are invested in PT diversity, like a state APTA chapter or even your own employer. Though he also says, "With 50 states and a lot of lobbying organizations and a national organization like APTA, there is no shortage of organizations that someone can join."
---
Guiden is optimistic about the future of PT, though he leaves potential advocates with these words of advice: "People are going to have to get outside their comfort zones if we want meaningful change. That's the bottom line," he says. "It's really easy to do what you've always done, but if you want change, you're going to have to change as well."

Rizing Tide is a scholarship program designed to empower a new generation of BIPOC leaders in the physical therapy profession. We partner with PT and PTA students, PT residents, and industry leaders to advance diversity and inclusiveness in the physical therapy workforce and inspire better—and more accessible—patient care.