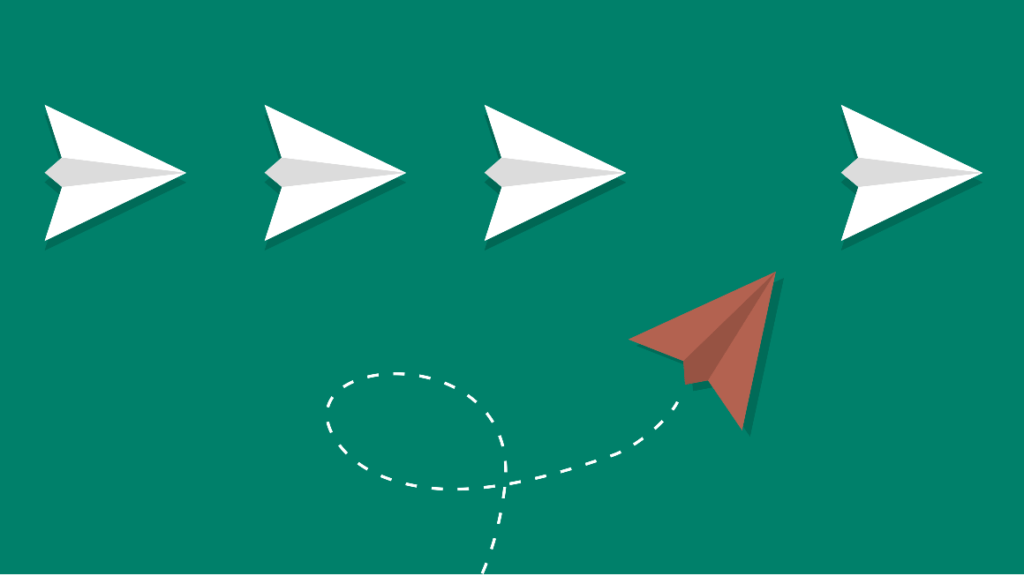 From Generalist to Specialist: What to Know About Board-Certified PT Specialties
Have you ever heard the advice to "niche down?" This business concept is simple: Narrow your focus to serve a targeted group of customers and best serve their specific needs. But can this "choose your line" style of advice work for PT students? Absolutely! There are some serious benefits to developing a greater depth of knowledge and skills in a particular area of practice. By specializing (or niching down), new PTs can expand on their professional education and build up their knowledge, experience, and skills.
Since 1985, more than 30,000 PTs have been recognized by the American Board of Physical Therapy Specializations (ABPTS) as board-certified specialists. According to ABPTS, these specialties were created as a "recognition of the increasingly vital role physical therapy plays in optimizing movement to improve the human experience." Specialist certification signals to both patients and referral sources that you offer highly skilled treatment in a certain area of care—and that you're committed to professional growth.
General Requirements
Physical therapy specialization can be a great career move for an ambitious PT—as long as you're willing to meet some standard requirements. In order to become ABPTS board-certified, you must:
Hold a permanent, current, unrestricted license to practice physical therapy in the U.S.;
Meet the eligibility requirements by the application deadline;
Submit an application and review fee for each specialist certification exam that you're taking;
Pass the certification exam for your chosen clinical specialty; and
Meet any additional requirements tailored to the clinical specialty of your choice.
Areas of Specialization
Currently, PT students may pursue 10 ABPTS board-certified PT specialties. Here's what aspiring specialists should know about each one, including info about salary and case types. Keep in mind that salary ranges can vary widely depending on your education, location, additional skills, and the number of years you have spent in your profession.
1. Cardiovascular & Pulmonary
Cardiovascular and pulmonary physical therapists work with patients with heart and breathing disorders. A day on the job includes treating patients who are recovering from heart attacks and open-heart surgery, as well as those with chronic obstructive pulmonary disease (COPD) or other respiratory diseases.
What to Know: This type of PT is highly rewarding and may be less physically demanding than traditional PT work.
Average Salary: The average salary is $85,112, according to Comparably.
2. Clinical Electrophysiology
Clinical electrophysiology physical therapists develop the skills to use electricity to monitor, measure, or produce physiologic responses in order to evaluate, treat, and prevent conditions. These PTs administer and refer to nerve conduction studies (NCS) and electromyology (EMG) tests, and use electrotherapy on patients to treat pain, improve joint mobility, increase blood circulation, repair tissue, and relax muscle spasms.
What to Know: This electrifying speciality has risen in prominence during the past few years, and is now in-demand and known to pay well. However, there are currently only two accredited residency programs that cater to this specialty—and only one is partnered with Rizing Tide to offer scholarships.
Average Salary: There are currently only 200 electrophysiology PTs in the US—so salary estimates are difficult to come by. That said, expect an average salary of $162,000, according to Healthcare Careers Guide.
3. Geriatrics
Geriatric physical therapists are experts at assessing, managing, and treating conditions in older adults. A day on the job includes working with patients with Parkinson's disease, osteoporosis, arthritis, balance issues, and joint replacements. You will also regularly perform functionality assessments that review bed mobility, gait analysis, balance and fall risk, and transferability.
What to Know: As the baby boomer generation ages, there is a growing need for PTs who can care for their specific needs. Some companies may specifically look for PTs who are geriatrics-certified specialists, while others may offer to cover the cost of obtaining the specialty certification.
Average Salary: The average salary is $91,290, according to ZipRecruiter.
4. Neurology
Neurologic physical therapists are experts in treating patients with neurologic impairments and disorders. This includes working with a range of patients—from those who have had genetic neurological disease since birth to those with an acquired traumatic brain injury. In this specialty, you will use preventive, evaluative, and rehabilitative PT procedures and techniques.
What to Know: PTs working in this specialty typically find no shortage of work options since many companies actively seek out PTs with this designation. An added bonus is that if you're hoping to teach, most PT programs spend a large chunk of time focusing on neuro coursework, and many PT departments require instructors who teach courses to have a specialization or advanced training in neurology.
Average Salary: The average salary is $112,040, according to Comparably.
5. Oncology
Oncology physical therapists are skilled in managing the unique musculoskeletal, neuromuscular, cardiovascular, and pulmonary rehabilitative needs of patients with cancer. In this role, you'll provide cost-effective interventions to help patients maintain their strength, decrease levels of fatigue, maximize function, and minimize pain throughout the treatment journey. This includes using rehabilitation techniques to manage the outcomes of treatments such as surgery, chemotherapy, radiation therapy, and immunotherapy.
What to Know: PTs in this specialty make a big difference in the quality of life for patients before, during, and after cancer treatment.
Average Salary: The average salary is $86,525, according to Salary.com.
6. Orthopaedics
Orthopaedic physical therapists concentrate on both actual and potential dysfunction of patients' physical capacity and movement. You'll use advanced methods and techniques to help patients work toward optimal function through corrective and adaptive management of the neuromusculoskeletal system.
What to Know: This designation is one of the most widely recognized specialties in the physician community. Many clinics specifically look for OCS-certified PTs which can open more doors for employment, including teaching opportunities.
Average Salary: The average salary is $85,112, according to Comparably.
7. Pediatrics
Pediatric physical therapists work with young children and teens in a ton of different settings, from clinics to hospitals, patients' homes to schools. Pediatric physical therapy focuses on the treatment of developmental, traumatic, and systemic disorders that specifically relate to children. This includes administering evaluative, rehabilitative, and habilitative procedures related to young patients.
What to Know: While many physical therapists without a PCS may work with older teens in a traditional outpatient clinic, PTs who've earned their PCS have the opportunity to work in pediatric clinics. Those PTs must blend fun and function in a way that's engaging and constructive for extremely young patients.
Average Salary: The average salary is $93,275, according to Comparably.
8. Sports
Sports physical therapists primarily work with patients to prevent, treat, and rehabilitate sports injuries, while offering education about safe exercise and performance maximization. In this role, you will use specialized clinical skills in hospital-based clinics, sports medicine centers, or even out on the field.
What to Know: If you love to be in on the action and work with athletic patients—and if you want to improve your diagnostic skills—this might be the specialty for you. However, sports rehabilitation is often a very competitive niche, especially in heavily saturated cities.
Average Salary: The average salary is $84,810, according to Salary.com.
9. Women's Health
Women's health physical therapists are experts in the diagnosis and treatment of women's medical needs, from pre- and postpartum musculoskeletal issues to pelvic floor rehabilitation (e.g.,. incontinence or localized pain).
What to Know: Pelvic health is a growing area of practice in the PT community—and it's rising to prominence in women's health. Since these specialists work closely with patients on sensitive topics, a key aspect of this specialty is trust-building.
Average Salary: The average salary is $78,000, according to Payscale.
10. Wound management
Wound management physical therapists specialize in the examination, evaluation, and intervention of integumentary wound care. In this role, you'll furnish procedures such as sharp debridement and functional training—all while combining your knowledge of tissue healing and mobility preservation.
What to Know: If you faint at the sight of blood, this specialty's not for you. PTs who work in this specialty sometimes treat traumatic injuries such as amputations, burns, and pressure injuries.
Average Salary: The average salary is $89,059, according to ZipRecruiter.
---
With an ever-increasing demand for specialized physical therapists, focusing on a niche can be a great way to deepen your knowledge, skills, and confidence—all while kicking up job opportunities. Earning a specialist certification can elevate your practice and set you apart—all while helping you hone in on a style of patient care that you find rewarding. So, what do you think? Which area of specialization sounds good to you?

Rizing Tide is a scholarship program designed to empower a new generation of BIPOC leaders in the physical therapy profession. We partner with PT and PTA students, PT residents, and industry leaders to advance diversity and inclusiveness in the physical therapy workforce and inspire better—and more accessible—patient care.