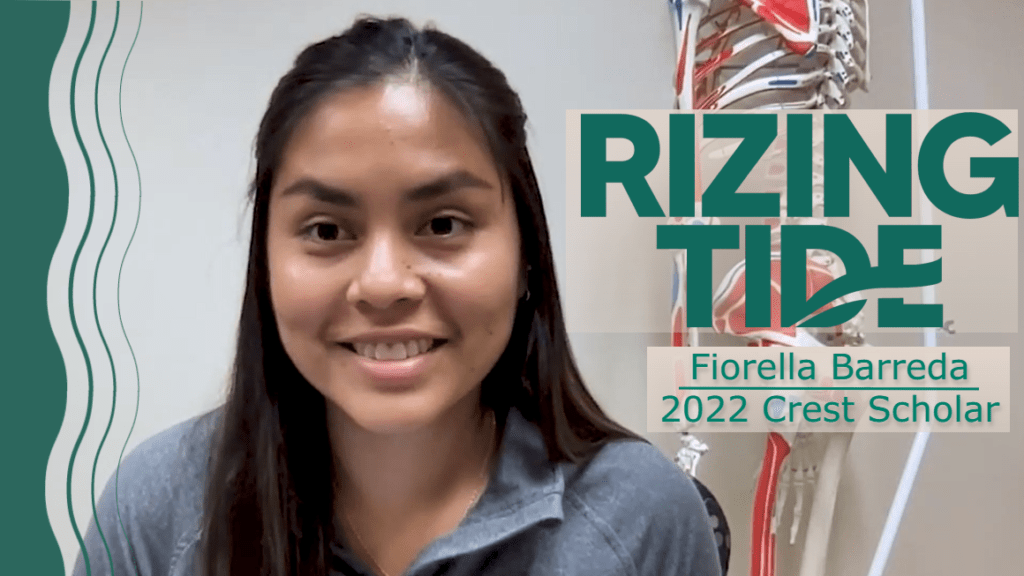 Achieving PT Dreams: Meet Rizing Tide Scholar Fiorella Barreda
This is the first installment of the 2022 Rizing Tide Lighthouse Series: a series of blogs and video interviews that spotlight our exceptional scholars. Stay tuned for the next installment!
Growing up, sports-enamored Fiorella Fernandez Barreda dreamed of becoming a doctor. But it wasn't until years later, when she stumbled upon the physical therapy field, that she felt like she found the perfect professional match. "It was like this moment when I really found the perfect balance between sports, medicine, and sports medicine," she says.
Fiorella is currently a physical therapy student at Elon University in Elon, North Carolina—and so far, she's loving it. "I think this field is so unique and it has so many great features, and one of them is the critical thinking aspect," she says. Though she finds the program challenging at times, she's encouraged each time she reuses her foundational skills and builds on top of them. Her advice to pre-PT students is to trust the process and get those basic math and science skills down pat: "Sometimes in those moments, it doesn't really make sense why you're taking these classes. But I promise that they do make sense once you're in the DPT program, because it really is fundamental—and it allows you to understand certain topics more fluidly."
Fiorella also encourages pre-PT students to relish the application and interview process, even when it feels daunting. Why? Because it was rewarding, too. "I found it so profound to be able to finally articulate these words and for people to believe me, for people to believe my story and why I loved PT."
Based on her education thus far, Fiorella predicts that the coming years will bring about positive change and progress for the physical therapy field. She also predicts that more individuals will pursue physical therapy—and that the patients stand to gain the most. "I hope that we are always able to continue to grow, push boundaries, do amazing research, be able to provide our patients with the best clinical data and treatment based classifications…All [that] great stuff, because we owe it to them."
Fiorella is optimistic about her own future too—especially as a Rizing Tide scholar. "I'm pursuing this career for so much more than just me, for the patients, for the future, for my colleagues who I'll work with in the future and for all the individuals I can help along the way," she says. "I hope to be able to be a safe zone for those individuals and to plan our voices and to continue to progress the field."

Rizing Tide is a scholarship program designed to empower a new generation of BIPOC leaders in the physical therapy profession. We partner with PT and PTA students, PT residents, and industry leaders to advance diversity and inclusiveness in the physical therapy workforce and inspire better—and more accessible—patient care.