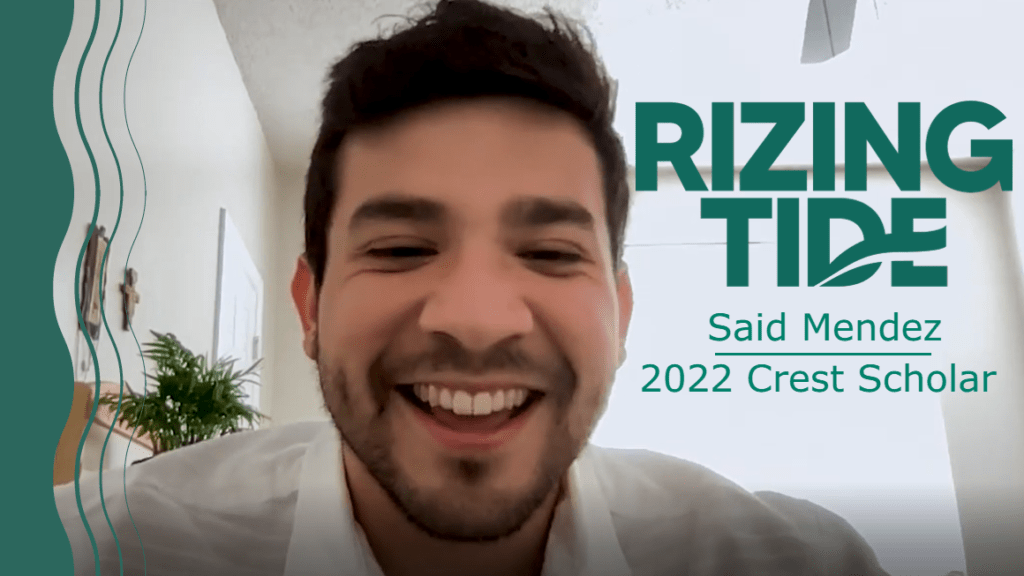 Breaking Down Barriers: Meet Rizing Tide Scholar Said Mendez
This is the eighth installment of the 2022 Rizing Tide Lighthouse Series: a series of blogs and video interviews that spotlight our exceptional scholars. Stay tuned for the next installment!
Said Mendez is a barrier-breaker—or at least, he hopes to be. As a current student at Duke University, Said is pursuing a degree in physical therapy to make a positive impact on the world. He has immense passion for PT advocacy and patient inclusion, and his professional goals center around advocating for the PT profession and bringing it to the forefront of medical care across many different cultures.
Said is a self-proclaimed people person. He loves talking to and learning from other people—and that's what initially drew him to the PT profession. "I saw physical therapy as an opportunity for me to not only care for someone, but to also learn about him, and not only learn about him, but to also make myself better while doing it."
But Said's love of interpersonal connection wasn't the only thing that drew him toward PT—his family and community life experiences did, too. A few years ago, Said's father had a partial ear replacement. He had a tough time communicating with his therapist, mostly because he did not speak very much English. Said stepped up to translate for his father and the therapist, and eventually began to imagine himself in the therapist's shoes.
After that, Said spent some time working at a meat packing plant. He met many Latino workers in serious need of physical therapy—but many did not pursue care because of the language barrier. "They felt like they couldn't—they weren't—able to communicate what they were feeling, or they felt like the therapist wasn't going to know how to relate to the tasks they were doing." Said felt like he could make a difference in the lives of Latino and Spanish-speaking workers, and that drove him to pursue a career in physical therapy.
Ultimately, Said chose to attend Duke University because he felt like Duke built a large support system that he could access. "It just felt like I could be myself around there with them, and I could have a relationship with them in the classroom and outside the classroom." And so far, Said's found that the support system (especially through the faculty) and team-based learning environments to be extremely helpful and rewarding.
Now that Said belongs to the Rizing Tide community, he feels comforted knowing there are other people working to improve the PT healthcare landscape. "Knowing that there's other people working toward that goal and knowing that I have that support system was amazing." And he's excited to continue connecting with industry movers and shakers and growing with his fellow scholars. "Learning from others of what their passion is and helping them achieve that, helping push and support them as well as learning from them, is something that I'm looking forward to."

Rizing Tide is a scholarship program designed to empower a new generation of BIPOC leaders in the physical therapy profession. We partner with PT and PTA students, PT residents, and industry leaders to advance diversity and inclusiveness in the physical therapy workforce and inspire better—and more accessible—patient care.