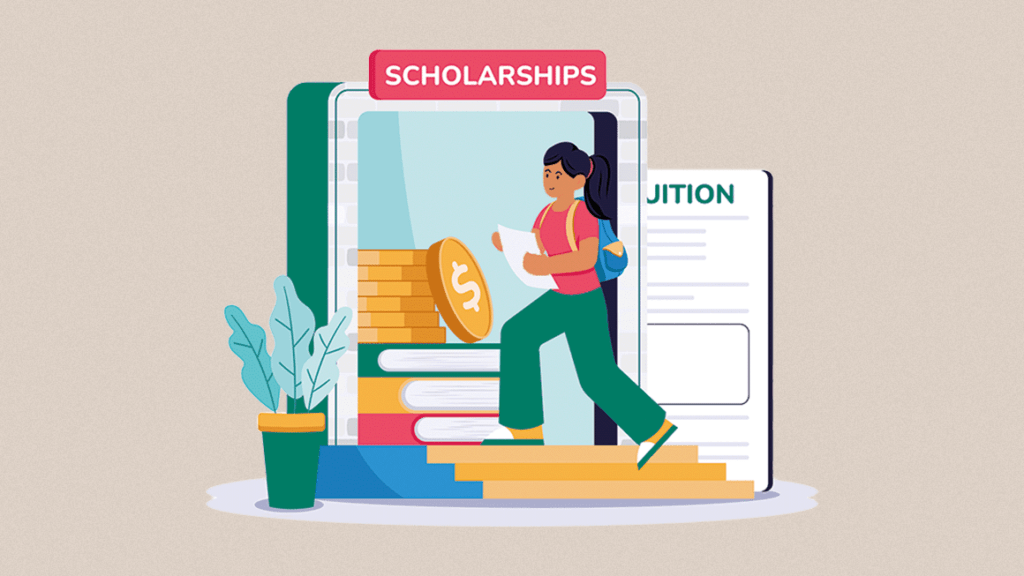 Setting Sail for Success: Navigating the Scholarship Application Journey
It's no secret that the cost of higher education is staggering. Student loan debt has surpassed $1.7 trillion in 2023 and it's only going up from there. Did you know that there are more than 1.7 million private scholarships available to students to help offset the cost of education—with a total value of more than $7.4 billion? As a Rizing Tide Beachcomber, I am part of the selection committee that chooses the recipients of the scholarship programs run by the Rizing Tide Foundation. Before we dive into choosing the third cohort of scholars for both the Crest and Surge scholarships this year, I wanted to share a few tips to help future scholarship applicants successfully navigate the application process. By following these strategies, you can increase your chances of securing scholarships that align with your goals and aspirations.
Start early.
Begin your scholarship search and application process as early as possible. This sets you up to apply for multiple scholarship opportunities. Many scholarships set deadlines several months in advance, so use that to your advantage! Give yourself ample time to gather all the necessary documents and complete the application. By starting early, you can work on applications at a comfortable pace, review them thoroughly, and make any necessary revisions or adjustments.
Research scholarships thoroughly.
Look for scholarships that align with your interests, ethnicity, academic achievements, extracurricular activities, and/or other unique qualities. Explore online scholarship databases, check with your school's financial aid office, and inquire about local scholarships in your community. While the Rizing Tide scholarships are for those pursuing physical therapy as a career, there are a multitude of other scholarships that are dedicated toward other trades. Some scholarships may only be available to students from specific regions or who are pursuing certain majors. By carefully examining these requirements, you can determine if you are eligible for the scholarship and avoid wasting time and effort on applications for which you do not qualify.
Read the requirements carefully.
Carefully review the eligibility criteria, application instructions, and deadlines for each scholarship you plan to apply for. Make a checklist to ensure you have all the necessary documents and meet the qualifications. Be sure to double-check that you have everything before submitting.
In addition to reviewing the basic requirements, it is important to understand the selection criteria and priorities of the scholarship program. Some scholarships prioritize academic achievements, while others may focus on extracurricular involvement, leadership potential, community service, or specific career goals. By understanding the values and preferences of the scholarship committee, you can tailor your application to highlight the qualities and experiences that align with their mission.
Customize your applications.
Tailor your scholarship applications to fulfill the specific requirements and objectives of each scholarship. Highlight relevant achievements, experiences, and personal qualities that align with the scholarship's mission.
When reviewing Crest and Surge applications as a Beachcomber, I get to meet and learn about applicants who demonstrate a passion for physical therapy, a heart for community service, and some kind of personal vision for engaging in transformative practice. Competitive applicants provide concrete examples of what they have done, are doing, and would like to do in the physical therapy profession (this is the vision for the transformative practice part!).
Some applicants have also identified a gap of some sort—whether in clinical practice or in another area of the profession—and can speak to the Beachcombers about possible solutions to bridge that gap. A classic and important example would be bridging the diversity gap in the profession, translating the impact of a lack of diversity in physical therapy to their individual communities, and the impact of the lack of diversity in physical therapy as it pertains to health equity, access, and outcomes.
Craft a compelling essay.
Many scholarships require an essay or personal statement. Take the time to brainstorm ideas, write multiple drafts, and edit thoroughly. Be authentic, tell your story, and demonstrate your passion, goals, and how the scholarship will help you achieve them. Once you've completed your essay, ask at least one person to read and edit it to make sure you didn't miss any grammatical errors and to make sure the application is cohesive.
After reading dozens of Rizing Tide scholarship applications, my suggestion to future applicants is to bring your most authentic self to your application. Avoid speaking to what you think the Beachcombers want to see/read/hear and be sure to answer the essay prompts. Don't be afraid to tell a story (if you have a story to tell) to help answer the essay questions; stories allow the Beachcombers to learn more about you. Avoid fabricating stories, though! Finally, don't forget the "so what?" By the "so what," I mean don't forget to bring your application full circle. For example, tell the story, but then talk about lessons learned. Think about questions such as: How have your experiences shaped you? How will you bring your authentic self to contribute to the profession? Where do you see yourself making the largest impact?
Request strong recommendation letters.
When it comes to choosing individuals to ask for a letter of recommendation, assess who knows you well and can speak to your abilities, character, and potential. Consider teachers, mentors, employers, coaches, or community leaders you know. Give them sufficient time to write thoughtful and personalized letters. Provide them with information about the scholarship and your accomplishments to help them write strong recommendations.
Demonstrate involvement and leadership.
Additionally, showcasing a diverse range of involvement and leadership experiences can make your scholarship application even more compelling. While participating in extracurricular activities, community service, and leadership roles is important, it's equally valuable to demonstrate the impact and depth of your engagement.
Rather than merely listing your activities, provide specific examples of how your involvement has made a positive difference. Highlight any notable achievements, challenges you have overcome, or initiatives you have spearheaded. Focus on the skills you have developed and the lessons you have learned through your experiences. This allows the scholarship committee to understand your growth, dedication, and potential as a future leader. Active involvement in clubs, organizations, or volunteer work can make your application stand out.
Pay attention to details.
Ensure that your application is complete and error-free. Proofread your essays, checklists, and all supporting documents meticulously. Submitting a well-organized and error-free application demonstrates your attention to detail and professionalism. Ask a teacher, mentor, or trusted individual to review your application materials. Their feedback can help you identify areas for improvement and make your application stronger.
Stay organized.
Create a system to keep track of scholarship deadlines, requirements, and submission dates. Stay organized with a calendar, spreadsheet, or dedicated folder to ensure you meet all deadlines and submit complete applications.
---
Remember, scholarship application processes can be highly competitive, so put in your best effort and apply for as many scholarships as you qualify for. By following these strategies and staying proactive in your search, you can increase your chances of obtaining the financial aid you need to pursue your educational goals. Good luck with your applications!

Moyo Tillery PT, DPT, OCS, FAAOMPT
Rizing Tide is a scholarship program designed to empower a new generation of BIPOC leaders in the physical therapy profession. We partner with PT and PTA students, PT residents, and industry leaders to advance diversity and inclusiveness in the physical therapy workforce and inspire better—and more accessible—patient care.