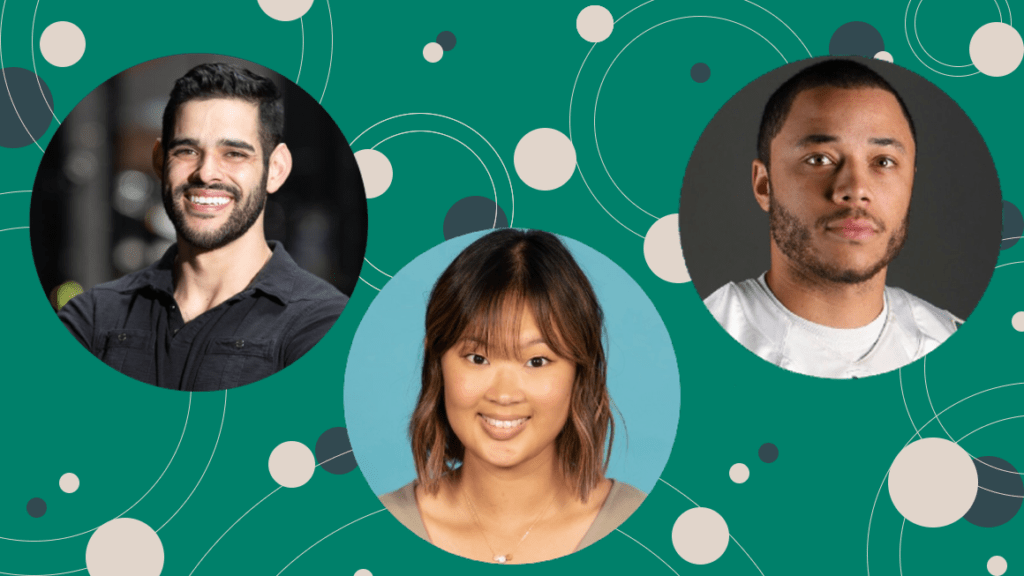 Rizing Tide's Third Anniversary: A Celebration of Empowerment, Progress, and Community
As we commemorate the third anniversary of the Rizing Tide Foundation, the team has just one thing to say: What a whirlwind!
Our mission of empowering a new generation of BIPOC leaders in the physical therapy profession is making some serious progress. It's an honor to witness the tremendous growth of our older cohorts of scholars—and we can't wait to send them off into the professional DPT world.
In celebration of Rizing Tide's third year, we're thrilled to share both the incredible achievements of some of our scholars and the milestones we've passed as a burgeoning agent of change. (Yes, this article is a small victory lap!)
Without further ado, let's dive into the exciting developments, partnerships, and events that have marked Rizing Tide's—and our scholars'—extraordinary journey.
Empowering Scholars and Fostering Community
By the end of 2023, the Rizing Tide Foundation will have awarded more than $1 million to 44 deserving physical therapy students and residents, propelling them toward their dreams of becoming highly skilled and compassionate physical therapists. This financial support is a testament to our commitment to breaking down barriers and fostering diversity within the profession. We extend our deepest gratitude to Hands-On Diagnostics and APTQI, as well as the individual industry professionals who passionately support our cause.
Shining a Beacon of Opportunity at CSM
In February 2023, Rizing Tide made its debut at the APTA's Combined Sections Meeting (CSM) in seaside San Diego. Our booth and happy hour event evolved into major networking hubs, connecting numerous DPT students to scholarship opportunities and introducing them to skilled mentors and future allies. The heartwarming response from industry professionals and attendees was encouraging and overwhelming. We express our heartfelt appreciation to all who visited our booth, attended our event, shared their stories, and found a supportive community within Rizing Tide.
Forging Lifetime Friendships
It wouldn't be a victory lap without paying homage to the success of Rizing Tide's North Star Summit. Each year, Rizing Tide hosts a private conference in Phoenix, Arizona, that is tailored specifically to the needs of our scholars. We fly out all active scholars for a two-day event filled with guest speakers, networking, and countless opportunities to bond with peers.
As our most successful initiative, the now twice-hosted North Star Summit is invaluable to our scholars. The bonds they build there will last them their entire careers.
Looking Forward
An exciting year lies ahead of Rizing Tide. Not only have we unveiled the 2023 recipients of the Crest scholarship, we will also announce the latest Fleet of Surge scholars in early November.
We will continue to host quarterly educational sessions (dubbed Sandbar Meetups), to educate scholars and allow them to receive mentorship and cultivate skills essential for excelling in their academic journeys and future careers. We also plan to make an appearance in Boston, Massachusetts, at APTA CSM 2024.
Celebrating Our Graduating Scholars
To highlight the accomplishments of our scholarship recipients, we caught up with three remarkable Fleet I Crest scholars—Tyrell McGee, Ricky Locci, and Elisha Li. Not only have they overcome academic and personal challenges, they've also made significant strides in their academic, professional, and personal lives since becoming Rizing Tide scholars. Their stories exemplify the power of education, mentorship, and community support in shaping promising futures.
Tyrell McGee is Embracing Growth and Opportunity
Tyrell McGee's journey over the past year has been marked by remarkable growth and triumph. Tyrell shared, "In the last year, I have completed my first two clinical rotations—one inpatient rehab, one outpatient mixed diagnosis. I was able to overcome some lingering anxiety from a previous hospital admission and turned a clinical rotation that I was dreading into one that I thoroughly enjoyed."
Tyrell's future plans include pursuing a sports physical therapy residency, taking a dry needling elective, and enhancing his understanding of pain neuroscience to better educate and treat patients. Reflecting on his journey with Rizing Tide, Tyrell said, "Rizing Tide has been a great opportunity to learn about the profession and just life in general that isn't taught in PT school."
Ricky Locci is a Trailblazer in Leadership and Innovation
Ricky Locci's accomplishments over the past year are a testament to his commitment to leadership, innovation, and community service. He was nominated as a candidate for the President of the APTA Student Board of Directors and has taken on the role of President of the LGBTQIA+ affinity group at Northwestern University.
In Ricky's words, "Rizing Tide influenced my career by not only giving me the financial freedom to pursue research and work in and outside of school, but also by inspiring me." He expressed gratitude for the professional development, leadership skills, and compassion instilled by Rizing Tide—all of which have been instrumental to his journey.
Elisha Li is Navigating Challenges and Embracing Opportunities
Elisha Li's journey this past year has been one of exploration, academic growth, and a deep commitment to service. Elisha completed her second year of DPT school and attended a neurological/vestibular clinical that ignited her passion for vestibular rehab. She actively engaged in networking and professional development by attending CSM and by serving as a student stakeholder in the APTA Education Leadership Entrustable Professional Activities drafting group.
About Rizing Tide, Elisha said, "Through the generosity of the Rizing Tide Foundation, I have been able to travel across the country for 3 out of 4 of my clinicals—places I never would have been able to go without the means to travel and live there provided by Rizing Tide."
Turning Toward the Future
As we celebrate Rizing Tide's third anniversary, we reflect on the incredible strides we've made in empowering BIPOC students and fostering diversity within the field of physical therapy. Our scholars' triumphs and the support from our partners and community inspire us to continue pushing boundaries and breaking barriers. With each passing year, Rizing Tide's impact continues to grow, echoing the fundamental belief that education and opportunity should know no bounds. We look forward to the journey ahead, as we continue to rise together, lifted by the same tide.

Rizing Tide is a scholarship program designed to empower a new generation of BIPOC leaders in the physical therapy profession. We partner with PT and PTA students, PT residents, and industry leaders to advance diversity and inclusiveness in the physical therapy workforce and inspire better—and more accessible—patient care.