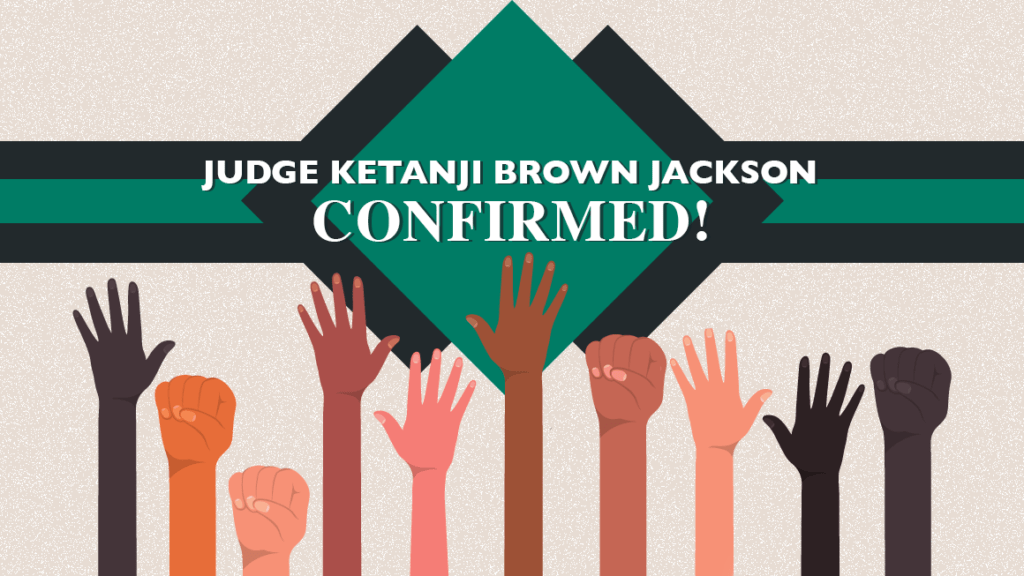 What the Confirmation of Ketanji Brown Jackson Means for U.S. Diversity Efforts
This month, Judge Ketanji Brown Jackson made history as she became the first Black woman to secure a position on the U.S. Supreme Court. Her path was not an easy one to follow; she faced countless obstacles and a rigorous confirmation hearing—yet despite it all, she successfully claimed one of the most coveted and highly respected positions of leadership. Judge Jackson's confirmation will serve as a beacon of progress for future generations, showing children of all races and backgrounds that they can set their sights to the sky and actually make it there. Representation is everything—and every win propels us forward.
Judge Jackson's confirmation was socially significant.
The history of inclusivity in the United States is, to put it lightly, tumultuous. Progress has been relatively slow, and only more recently has our country taken significant steps toward fostering an equitable environment for all of its citizens. The Voting Rights Act and Civil Rights Act of the mid-1960's were the first major pieces of legislation to outlaw discrimination in the workplace, opening the doors for Black, Indigenous, and other people of color to pursue their lifelong ambitions. That wasn't all that long ago; Judge Jackson herself said, "In my family, it took just one generation to go from segregation to the Supreme Court of the United States."
Because the U.S. has only recently begun dismantling its systems of discrimination, we're still experiencing a steady stream of "firsts"; within the span of just four years, we've seen the first black woman on the Supreme Court, the first biracial woman vice president, and the first Muslim women in Congress (among other "firsts"). We're living through a significant moment in time.
As a result, the confirmation resonated with people on a personal level.
For the first time in history, people belonging to marginalized social and cultural groups are seeing members of their community—people who look like them and who intimately understand their struggles—succeed in never-before-seen ways. It's exciting! I even did a little happy dance when I heard about Judge Jackson's confirmation—and I wasn't the only one.
Raphael Warnock, a senator from Georgia, explained the feeling well when he said, "I am the father of a young black girl. I know how much it means for Judge Jackson to have navigated the double jeopardy of racism and sexism to now stand in the glory of this moment in all of her excellence….Seeing Judge Jackson ascend to the Supreme Court reflects the promise of progress on which our democracy rests. So, what a great day it is in America."
Fatima Goss Graves, president and CEO of the National Women's Law Center, released a similar statement: "She is a reminder that the highest court in the United States should and can be one that represents the best of us and ensures equal justice for all…Her confirmation has also shown that we can and must rise above the false narratives of division and, in so doing, conquer them."
Ketanji Brown Jackson's success will inspire people to move forward.
The conversation that's happening around this court confirmation is phenomenal. People are discussing the benefits of representation in the highest court of the land and, generally speaking, agree that representation is majorly important. People are also discussing cognitive bias in regards to Judge Jackson's confirmation. Not only does she herald from a different background than her new colleagues, she also will be the only sitting member of the Supreme Court who served as a public defender. She will bring a unique perspective to future national deliberations—chipping away at the cognitive biases that may have gone unnoticed in a court full of prosecutors. The public will get a fresh perspective too; Judge Jackson's opinions and dissents will be fully available to the public.
She will inspire people to dream big.  
Beyond that, Judge Jackson's success signals that it's time for skilled Black, Indigenous, and other people of color to seek positions of leadership in earnest. Here's how the NCCJ (a human relations organization), frames victories like this: "Representation in leadership also sends the powerful signal that 'people like me' belong in the decision-making bodies that set our policies and make our laws. It sends the message that 'leaders also look like me—and that means I can be a leader.'"
Leaders will be inspired to foster more diversity.
One major argument against diversity initiatives that I've heard time and time again is that there simply aren't any qualified candidates to fill positions while also paying heed to diversity initiatives. While I do recognize that some industries genuinely struggle with this problem (this is why I started Rizing Tide, after all), I believe that Judge Jackson's confirmation challenges this argument. Even though the Supreme Court has one of the most rigorous hiring processes of any job, our legislators managed to find Judge Jackson: a Black woman with a track record so stellar that all of her legal peers "uniformly gave the highest praise: 'brilliant,' 'beyond reproach, 'first rate,' 'patient,' 'insightful,' 'impeccable,' 'A-plus.'"
All that to say inclusivity is perfectly attainable—and that was demonstrated on a national stage. Leaders will be pressured to work harder to improve the inclusivity of their businesses.
---
While Judge Jackson's confirmation won't exactly fix our country's inequity or lack of inclusion in a finger snap, it's an excellent step forward in progress. Victories are won in inches, not miles—and I genuinely believe that Ketanji Brown Jackson's confirmation will encourage change and inspire more young people of color to pursue their dreams making a new, better future for all of us.

I am an active member of the sports and private practice sections of the American Physical Therapy Association (APTA) and an advocate for independent rehab therapy businesses. I was appointed to the PT-PAC Board of Trustees in 2014, and in that position, I advocate on behalf of the APTA and our profession as a whole. Additionally, I speak as a subject-matter expert at industry conferences and events, leveraging my platform to promote the importance of women in leadership, company culture, and overall business acumen for rehab therapy professionals. I also serve as a mentor for physical therapy students and local entrepreneurs as well as a board member for Support My Club and Tallwave, where I have the opportunity to share my experience and passion for healthcare innovation and use my collaborative leadership style to empower others.