To combat the lack of diversity in the physical therapy profession, the Rizing Tide foundation annually supports a group of high-achieving individuals who are pursuing a career as a physical therapist and who come from underrepresented racial and ethnic backgrounds.
Rizing Tide annually awards the Crest scholarship to first- or second-year DPT students who are pursuing a DPT degree either part-time or full-time.
Brittany Darnell Ballentine
University of Maryland
Brittany Ballentine, a second year DPT student at University of Maryland, Baltimore, found her passion for physical therapy through her love and passion for dance and movement. Brittany completed her Bachelor of Fine Arts in Dance from Fordham University. While in PT school, Brittany started a community project called B.U.I.L.T by Britt (Building Up Individuals over a Lifetime), where she hosts free community fitness classes to enhance the holistic care of Baltimoreans. She is excited about her PT journey and hopes to make a positive impact in the lives of her future patients.
Oliver Artiga
Northwestern University
Hailing from a working-class background, Oliver studied kinesiology at Occidental College and knew he wanted to leverage his education to work with individuals with physically arduous careers—like his parents. During undergrad, he partnered with campus administration and the facilities department to create a research-based stretching program for campus cleaning staff. The project introduced him to the power of movement as medicine. After graduating, he took a three-year gap year as a physical therapy aide to explore the field. It was a match made in heaven! He is currently excited to be a part of the class of 2025 at Northwestern University's DPT program where he ultimately hopes to gain the skill to become a physical therapist and research ways to mitigate injury in occupations with high injury risk.
Fiorella Fernandez Barreda
Elon University

Fiorella Barreda was born in Lima, Peru, and moved to Orange County, California, with her family when she was seven years old. While going through the PT application process in 2020, she had to pick between three universities—and finalized her decision based on one of the fundamentals her parents taught her and her siblings: community service. Fiorella is involved with different committees at Elon University's School of Health Science that allow her to stay aware of the community that surrounds her university and spread awareness of the PT profession. She will begin her second year in January 2023—and she looks forward to learning more about different specializations within physical therapy.
Zahraa Darwich
Wayne State University
Even as a child, Zahraa Darwich knew she wanted to help others through medicine—and when she visited a pediatric PT clinic as a preteen, she realized that she felt called to help people through the power of movement. Since becoming a DPT student at Wayne State University, Zahraa has grown more excited about the field—but sees many opportunities for the physical therapy industry to grow. She's passionate about educating patients about the benefits of PT and helping more people regain functional health.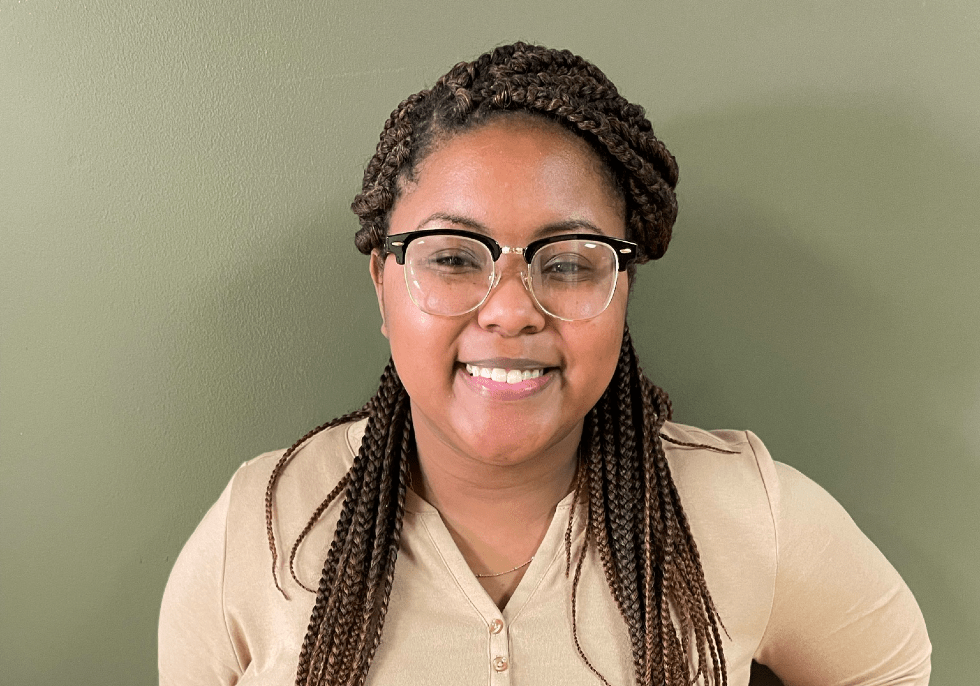 Mikaela Renae Holley

University of Alabama at Birmingham
At the age of 17, Mikaela was hit in a head-on car collision by a drunk driver. After completing 12 weeks of extensive physical therapy, she understood firsthand the benefits and positive lifestyle changes that the field of physical therapy could provide to her community. Graduating magnum cum laude from the University of Alabama at Birmingham, Mikaela went on to pursue a Doctor of Physical Therapy from her alma mater and is currently attending her second year. Her passion is to encourage others to seek excellence in themselves despite life's challenges. In the U.S., but especially in Alabama, only a small percentage of therapists (less than five percent to be exact) come from an underrepresented racial/ethnic background.
She understands that it is everyone's duty to recognize and close those gaps, ensuring quality care for all people in all communities. To advocate toward this goal, Mikaela helped found the Alabama Chapter of the National Association of Black Physical Therapists (NABPT), currently serving as the Vice Chair. In this role, she not only advocates for the provision of culturally competent health care services in all communities, but she inspires her classmates, peers, and faculty to do the same. Her dream is to become a certified Women's Health Specialist providing services in Pelvic Floor Physical Therapy.
Carolina Mahecha Millan
Florida Agricultural and Mechanical University
As a first generation immigrant from Cali, Colombia, Carolina never imagined she'd be in the shoes she is today. She graduated from the University of South Florida with a degree in biomedical sciences and a minor in public health while also being the main source of income for herself and her mom. After seeing her mom's struggles to find a job as an older Spanish woman in an English-dominated country, Carolina knows firsthand how cruel this world can be to people who don't share the same culture.
Carolina is currently enrolled in the DPT program at Florida Agricultural and Mechanical University, the #1 public HBCU. She's surrounded by people who don't look like her and she wouldn't have it any other way. As a future physical therapist, she aims to eliminate the gaps in quality and accessibility of care in underprivileged communities.
Liam Calvin Odesa Henson
Samuel Merritt University
As a future Doctor of Physical Therapy (DPT), Liam's goal is to broaden the reach of Physical Therapy services through inclusion and education. Being part of the LGBTQIA+ community himself, he hopes to educate his community about the benefits of physical therapy. She is currently serving in the leadership team of Bearrison Street Fair in San Francisco and plans to continue to serve throughout her career to keep in touch with the ever-changing needs of her community. Furthermore, Liam aims to educate high school and university students about the physical therapy profession using their resources as the 2023 California Student Special Interest Group (CASSIG) president. Even as a DPT, he plans to continue helping students reach their goals of becoming physical therapists by improving advisement and educational resources in schools.
As more individuals in the population learn about physical therapy and its potential, she believes that the profession will have more ideas to improve itself for the years to come. They are also excited that physical therapy has recently incorporated more research and technology in its clinical care. Liam is excited about future technology that will improve patient care. Having more diversity in the profession means more hands on deck to develop these technologies and more ideas to improve the experiences of both patients and physical therapists in the future.
Maya Jones
University of Alabama at Birmingham
Maya Jones's journey to become a PT began when she was an athlete. During the pre-season of her freshman year of college, Maya injured her right knee. She underwent extensive physical therapy and fell in love with the profession throughout my treatment. As she continued to explore the profession, Maya strayed away from sports physical therapy and fell in love with pelvic floor physical therapy. After graduating summa cum laude from Alabama State University with a BS in Rehabilitation Counseling, Maya decided to continue her education at the University of Alabama at Birmingham's Doctor of Physical Therapy program. She is currently a second-year student who strives to mentor pre-PTs and SPTs and increase diversity in the profession due to the lack of minority representation.
She deeply believes that patients feel more comfortable receiving healthcare from and being treated by providers who look like them and can relate to them—and that those patients are more likely to enjoy, return, and complete treatment. Maya founded (and served as a secretary of) the Alabama Chapter of the National Association of Black Physical Therapists. It is her belief that the more opportunities created for minorities, the greater the chance to inspire them to enter the profession, empowering the entire profession to support this cause.
Erika Gonzalez
Texas State University
Erika's love for mindful movement began when she discovered yoga in 2015. Working at a local yoga studio in Austin, Texas, for three years cultivated this passion, and a personal rehabilitation experience led her to pursue graduate studies in physical therapy. Erika graduated summa cum laude from Texas State University in 2020 with a Bachelor of Exercise and Sports Science. Additionally, she completed a 200-hour yoga teacher training course during her undergraduate studies. After graduating, she spent a year working at a post-acute rehabilitation hospital while applying to physical therapy programs across Texas. Erika was admitted into Texas State University's Doctorate of Physical Therapy (DPT) program in 2021 and is set to graduate in 2024.
Currently, Erika is a second-year DPT student and the co-founder of the Hispanic Student Physical Therapy Association (HSPTA) at Texas State University. The HSPTA's vision is to promote diversity within the PT profession and offer an enriching experience of the Spanish language for the advancement of accessible health care. The HSPTA officers aspire to evolve the organization into one that provides medical Spanish resources and a sense of community for DPT students and practicing clinicians across the nation. Erika's goals include developing accessible yoga programs for people of all abilities and obtaining a medical translator certification. In her free time, she enjoys camping, reading, training Brazilian Jiu-Jitsu, trying new foods, and teaching yoga.
Said Mendez

Duke University
Said Mendez is from Columbus, NE. He first came to the United States from Mexico with his mother and brother when he was 7 years old. He was first exposed to physical therapy when he took his father to his physical therapy sessions where he helped translate due to the lack of bilingual therapists. Growing up, Said often attended gatherings with his parents and their friends from the meatpacking plant.
Although everyone had a great time, conversations always led to the tough work and the pain in their bodies. However, attending physical therapy was not an option due to their highly demanding work schedules. Furthermore, the lack of Spanish-speaking physical therapists in Said's hometown made them apprehensive to even attempt to go to therapy. Said eventually attended Nebraska Wesleyan University in Lincoln, Nebraska, where he completed a bachelors in Athletic Training (AT) and became highly involved in various organizations that gave back to the community and school.
Throughout his AT clinical rotations with various sports teams and high schools, Said also had the opportunity to complete his rotations at various physical therapy clinics. Unfortunately, he still saw a lack of bilingual physical therapists. This further confirmed his desire to pursue physical therapy. During the summer of 2021, he accepted an internship at a physical therapy clinic in Costa Rica where he learned from and aided a physical therapist. While in Costa Rica, Said learned about the Costa Rican healthcare system and improved his Spanish medical terminology. After returning from Costa Rica, Said applied to multiple physical therapy programs and later was blessed to accept an admission offer from Duke.

As a first-year at Duke, Said serves on the APTA NCSSIG DEI committee that aims to bridge the gap of various healthcare disparities within the profession. In the future, he looks forward to using his skills and knowledge in physical therapy to effectively bridge the language disparity gap within the Hispanic population.
Rizing Tide annually awards the Surge scholarship to graduating physical therapy students or licensed physical therapists who are entering—or have just begun—a residency program.
Devon R. Morris, DPT
Emory University Orthopedic Physical Therapy Residency Program
Devon graduated from Ithaca College with her Bachelor of Science in Clinical Health Studies and her Doctor of Physical Therapy degrees upon completing its accelerated six-year program. During her undergraduate years at Ithaca, Devon played for the Women's Soccer Team and was a Martin Luther King Scholar. Throughout the graduate portion of her program, she also served on the American Physical Therapy Association (APTA) Student Board of Directors and as the first Student Member of the Physical Therapy Journal (PTJ) Editorial Board. Upon graduation, Devon decided to pursue residency training so she could enhance her learning and deepen her understanding of musculoskeletal conditions to offer her patients the best possible care. She is currently completing an orthopedic residency in her hometown through Emory University while she works at the Emory Hawk's Sports Medicine Complex. Devon is passionate about working with athletes and is driven to propel the profession forward through service and research.
Keairez Coleman, DPT
University of Miami Sports Physical Therapy Residency Program
Keairez Coleman is a sports physical therapy resident within the University of Miami Athletics Department. Coleman joined the Hurricanes in July 2022 and will maintain long-term rehabilitative responsibilities and acute injury rehabilitative management for several sports. He will also assist the sports science and strength and conditioning staff when needed. Prior to arriving in Miami, this Mississippi native received his Doctor of Physical Therapy from the University of Southern California. Coleman also earned a Bachelor of Science in Biology pre-medicine from the Xavier University of Louisiana as a student-athlete. Additionally, Coleman interned as a seasonal physical therapist with the Los Angeles Sparks women's basketball team. He is a Certified Strength and Conditioning Specialist via the National Strength and Conditioning Association, a Certified Blood Flow Restriction Therapy provider, and a USA Track and Field certified level one coach. Keairez plans to use his experiences to create opportunities for people of color and increase diversity in the profession of physical therapy.
Bridget Ochuko, DPT
Washington University Residency in Women's Health
Bridget is a newly licensed pelvic floor physical therapist who's completing a residency program at Washington University in St. Louis. Bridget was born and raised in Atlanta, Georgia, and began her physical therapy journey at Emory University. Throughout her time there, Bridget realized her passion for treating pregnant people and exploring the practice of pelvic floor physical therapy. This passion exploded when Bridget decided to get her MPH while at Emory, completing their dual degree MPH/DPT program. During this program, Bridget learned about the disparities in maternal health present within the country—particularly within her state. Bridget began pouring all of her time and energy into learning how to create programs surrounding increasing access to care for Black birthing people and investigating how PTs could have a major impact on maternal morbidity and maybe even ultimately mortality. In doing so, Bridget was able to connect with a number of incredible pelvic floor PTs throughout the country who were all passionate and interested in increasing access to these marginalized communities.
Today, Bridget is thoroughly enjoying becoming an expert in pelvic floor PT and incorporating her yoga and meditation training into her therapy sessions. She's also planning to become a doula to provide holistic care to her patients. Her ultimate goal is to increase access to this type of specialized care throughout the continuum of pregnancy and postpartum to all of her patients and future clients, particularly those who are marginalized within our society.