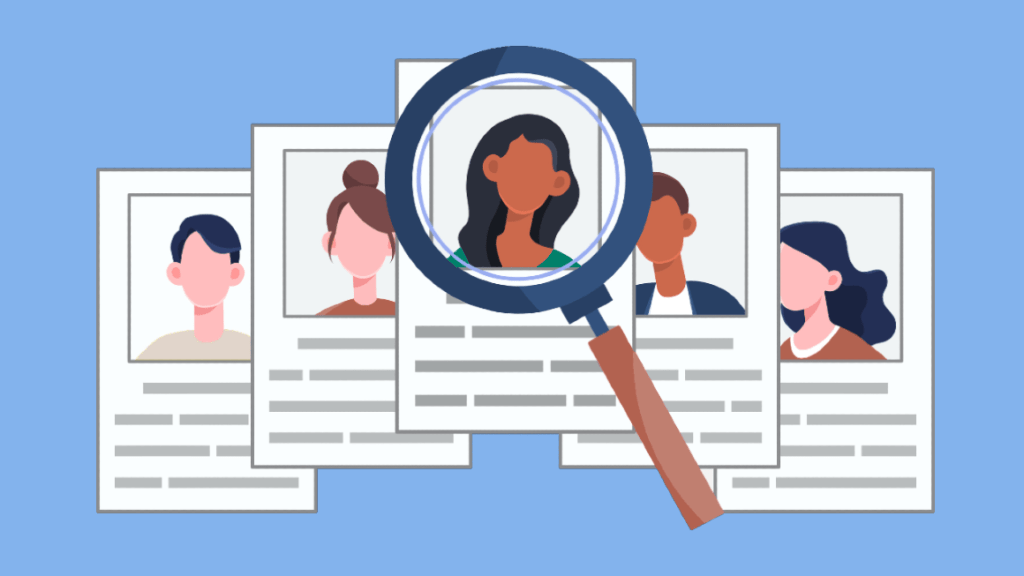 6 Equitable Hiring Practices to Help You Diversify Your DPT Clinic
Let us put on our fortune-teller hat and make some guesses about who you are.
You are a hiring manager, HR representative, or clinic leader—and your physical therapy clinic needs help. Your patient population is unique. Whether you treat a large number of Spanish-speakers or Black postpartum parents, you've noticed that your patients have distinct social, cultural, and/or linguistic needs that you're not fully equipped to meet. Your current providers are amazing (of course!), but you are in a position to hire another DPT, and you want a teammate who can relate to your patients' cultural and social experiences. You want to adopt inclusive hiring practices, improve retention, and diversify your clinic. Yet try as you might, your best efforts to attract different applicants are coming up empty.
Is that a close guess?
If that scenario sounds familiar to you, read on to discover the most effective changes you can make within your clinic to position yourself as a competitive employer for DPTs who are Black, Indigenous, and people of color (BIPOC). Please note that these are not your basic recruitment tips, as each suggestion will fall under one of the spokes of the umbrella of diversity, equity, and inclusion (DEI). We suggest taking these actions in addition to providing benefits such as:
A regionally competitive salary,
Strong health coverage,
Robust PTO and sick day policies, and
401k matching.
Diversity
1. Get the team on the same page.
DEI hiring practices (and the concept of DEI in general) are facing a major backlash. There are many people who misunderstand the purpose of professional DEI initiatives, believing that they sow division and bestow preferential treatment onto BIPOC workers. These folks oppose DEI hiring, and could (at best) undermine your recruiting efforts or (at worst) create a hostile work environment for new hires.
Education is your best friend here. The Ujima Institute recommends educating physical therapists (i.e., your employees) through "mandat[ed] cultural awareness, humility, and responsiveness training." Investing in compassionate communication and bias training is another great route to explore. Your goal is to help employees understand why DEI is important—and how cultural humility and representation improves patient outcomes. Once they're on board (or at least better understand) why you're focusing on DEI, you should encounter less resistance to your initiatives, positioning your hiring efforts for success.
Equity
2. Eliminate alienating policies and implement strong protective policies.
Alienating Policies
Some workplace policies, while well-intentioned, may alienate some employees and encourage them to seek employment elsewhere. For example, hair policies often prohibit or restrict natural Black hairstyles, and some dress policies prohibit headwear, including hijabs or headwraps. Holiday policies are another great example. If your clinic automatically closes on Christmas but requires employees to request PTO for other religious holidays, like Eid, you risk making employees feel othered. Sit down and review all workplace policies and look for instances where they may apply more to some employees than to others. Seek outside opinion whenever possible.
Protective Policies
Most clinics have nondiscrimination and anti-harassment policies in place—but these policies may not protect employees as well as you might think. A study of 980 nurses revealed that while 6 in 10 nurses have seen or experienced racism from colleagues, only 1 in 4 nurses have formally reported it to management. And when the nurses did report the incident to their superiors, half said "their relationship with supervisors, senior leaders, and fellow nurses was negatively impacted."
There are lessons from the nursing world that can apply within the realm of physical therapy. Employees must feel like their voice matters. If they report discrimination, clinic management must respond quickly and consistently according to a clear set of rules. We recommend clinics implement policies that:
Educate and discipline employees who exhibit micro- or macroagressions;
Protect reporters from retaliation;
Ensure there's a clear route to make reports; and
Clearly state the actions the company or team will take in the event of a report.
Nebulous policies are often ineffective. Clarity and transparency are a balm that will reassure employees who are concerned they may face discrimination.
3. Refine your job description.
Implicit bias (i.e., the "unconscious beliefs every person has based on stereotypes and societal norms") worms its way into many aspects of work culture—including job descriptions. Biased language can unintentionally alter your candidate pool. That's exactly why Harvard Human Resources's Center for Workplace Development suggests that recruiters and hiring managers review their job descriptions and address the following:
"Use education and experience equivalencies to provide alternative options for potential candidates to meet the qualifications and consider competencies, transferable skills, and equivalent experience when developing requirements.
"Eliminate any unnecessary job skills or requirements (e.g., college degree, years or type of previous experience, physical and mental qualifications, Harvard experience).
"Consider including a commitment to valuing diversity, equity, and contributing to an inclusive work and learning environment as a required qualification for all position descriptions and job postings (e.g., 'Demonstrated commitment to valuing diversity and contributing to an inclusive working and learning environment').
"Ensure the position description uses gender neutral language. Consider using a gender decoding tool or tool to filter for inclusive language (e.g., Textio, Gender Decoder)."
4. Expand your search.
Let's be upfront. There are very few BIPOC DPTs who are actively working in the US today. If you are struggling to find candidates in your area, you might need to make an effort to encourage BIPOC physical therapists to move to your region. In a previous interview, Tim Guiden, PT, DPT, a Regional Director at First Settlement Physical Therapy (FSPT), said this:
"Here I am in West Virginia; if I only advertise my job locally, I'm going to probably continue to see the same patterns that I have for years. So hiring managers have to step outside their comfort zone. Network with each other, or network with pipelines and programs like, for example, these HBCU programs. Perhaps pay a little more to advertise in a different area."
Consider too that if you're marketing your position to therapists in other regions, you may want to offer a relocation package.
5. Partner with an organization that connects BIPOC applicants with job opportunities.
In addition to expanding the geography of your recruitment net, consider looking for new pipelines and avenues to connect with DPTs. As Guidan suggests, partnering with organizations that cater to BIPOC physical therapists can connect you with more job candidates. Consider networking and building relationships with:
Historically black colleges and universities (HBCUs),
National associations (e.g., NABPT, FisioSSN), and/or
Scholarship programs (Rizing Tide is currently building an Employer Connect program!).
Inclusion
6. Design and implement retention strategies.
After you find and hire a superstar physical therapist, your next mission is to reduce turnover. This is the lynchpin to diversifying your clinic, because if your staff stays with you for years at a time, that signals to candidates that they've found a gem of an employer. We could write pages of retention strategies, but for now, here are some general suggestions, courtesy of WebPT:
Prioritize work-life balance (e.g., offer flexible schedules, enforce the use of PTO);
Prioritize company culture (e.g., focus on true transparency, implement open-door policies, celebrate employees frequently);
Engage staff in company growth (e.g., listen to feedback, test and implement staff policy ideas); and
Provide opportunities for growth and development (e.g., pay for CEUs, encourage upward or lateral career mobility).
Most importantly, we recommend taking the time to build a climate of trust, or an environment that champions:
Authenticity and honesty,
Mutual respect,
Empathy,
Open communication, and
Humanity.
If your clinic does not currently have a climate of trust, know that you can't build one overnight. It will take time—many months at minimum—as trust is built in drops and lost in buckets. However, once you do establish a climate of trust, know that your entire team will feel its benefits and excel.
---
Inclusive hiring practices are also equitable hiring practices. They create a level playing field for all job candidates, from the interview stage throughout onboarding. With a little extra care, some networking, and a sprinkle of empathy, you can create the perfect recipe for diversifying your clinic. Go forth and hire!

Rizing Tide is a scholarship program designed to empower a new generation of BIPOC leaders in the physical therapy profession. We partner with PT and PTA students, PT residents, and industry leaders to advance diversity and inclusiveness in the physical therapy workforce and inspire better—and more accessible—patient care.