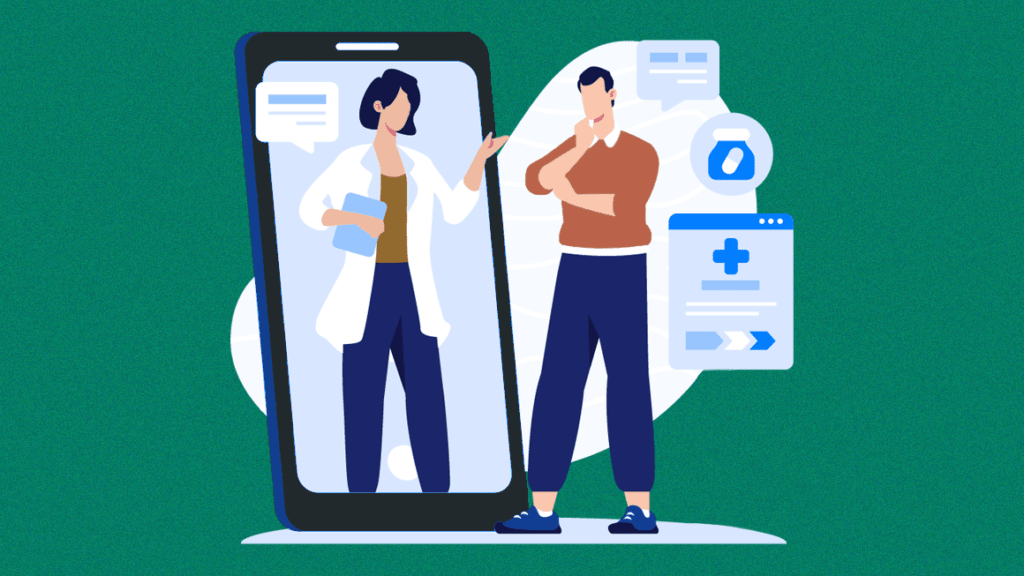 Telehealth For Me, But Not for Thee: Examining the Biases in Virtual Care
Telehealth has the potential to expand healthcare access to millions of patients. When used, it supplements health professional shortage areas—it offers a legitimate solution to patient transportation issues. It reliably reduces no-shows, and it gives physical therapists the unique opportunity to walk patients through their HEP in their home environment.
Virtual care is not a silver bullet by any means—it has plenty of pitfalls and limitations—but it could measurably improve healthcare accessibility and change the lives of countless patients. So, what's going on here? Why isn't telehealth more popular—especially with underserved and underrepresented patient populations? Wouldn't telehealth help them connect with providers who better meet their needs?
The answers to those questions are (respectively):
It's complicated,
Inequitable access, and
No (but it should!).
More patients seek virtual care now than ever before.
A quick recap of telehealth's recent history: the state of telehealth—from its public perception to its rules and regulations—changed massively between February 2020 and the month of this article's publication (January 2023). Due to the threat of the COVID-19 pandemic, the entire healthcare industry (from policymakers and payers to healthcare workers and patients) scrambled to find ways to administer (and/or access) medical care in a way that wouldn't jeopardize their health and safety. The solution everyone landed on—at least temporarily—was expanded telehealth access.
Telehealth's Pretty Woman Moment
Prior to 2020, telehealth was considered a niche healthcare solution that catered to wealthy cash-pay patients. But once Medicare, all 50 Medicaid programs and most commercial payers (like UnitedHealthcare, Blue Cross Blue Shield, and Humana) expanded telehealth access in the spring of 2020, telehealth became the only way for the average patient to see their doctor at all—practically overnight.
Here's how telehealth changed by the numbers:
But telehealth does not serve all patients equally.
Because the U.S. rolled out telehealth access at breakneck speed, there wasn't much time to evaluate if the rollout was equitable. But now, researchers have had roughly three years to investigate the accessibility of telehealth—and their findings were not ideal.
Studies indicate that many factors correlate with reduced telehealth usage, including:
Specifically, patients are less likely to access telehealth services if they:
Are Hispanic, Asian, or Black,
Prefer to speak non-English (e.g., Spanish),
Are 55 years or older,
Have low income (especially those who are close to the federal poverty level),
Have less education,
Live outside of urban hubs, and/or
Lack healthcare coverage.
Telehealth's Favorite Patient
Essentially, these studies revealed that—while telehealth can benefit all patients—in its current state, it mostly benefits one specific type of patient: commercially insured middle-income white women. These patients are also the most likely to become telehealth superusers across all healthcare disciplines, scheduling 1–2 appointments per month.
Telehealth is not catered to serve patients who are disadvantaged and disinclined to seek healthcare. It's catered to those who don't often hesitate to schedule an appointment with their doctor.
Expanded telehealth access didn't worsen healthcare disparities—though it didn't fix them, either.
It's worth pointing out that, as far as researchers can tell, expanded telehealth access didn't worsen inequities in healthcare access. These inequities already existed before the pandemic and simply weren't resolved via telehealth expansion. In other words, disadvantaged and marginalized patients are using telehealth—but not at a high enough rate. As the above-linked Health Affairs article says, "Overall, these findings are encouraging, but they illuminate a need for targeted interventions to improve telemedicine access further."
Telehealth needs a multi-pronged fix.
So, where do we go from here? How can providers (and physical therapists) encourage equitable access to virtual care?
The simplest answer—which unfortunately is not that simple at all—is to tackle this issue from multiple angles. Each patient segment that struggles to access telehealth faces a different set of barriers. Take the patients who have limited-English proficiency. These patients likely need better access to multilingual healthcare tech, bilingual providers, and/or translators. On a different note, patients who live outside of urbanized areas may need better broadband connections (i.e., faster Internet). And Hispanic, Asian, and Black patients may simply need better virtual access to Hispanic, Asian, and Black providers.
Each group of underserved patients requires a unique solution to its unique problem. One big sweeping change likely won't fix the problems associated with telehealth access—but one small, concentrated change could make a world of difference to one specific group of patients. Advocating for multilingual technology requirements or a minimum number of bilingual providers could help non-English speakers. Supporting telehealth coverage and support for Medicare patients could help improve access for older patients with lower income. And contributing to healthcare diversification efforts could help BIPOC patients feel more at ease with their virtual provider.
---
So, instead of trying to save the world all at once, we encourage providers to fix one corner of it. Hone in on one group of patients who need help accessing virtual care—and who you feel passionate about helping. Find their pain points, and publicize, advocate, and lobby for the solutions that could make the biggest difference to them. Step-by-step, and patient-by-patient, we can make a difference and build a better world for everyone.

Rizing Tide is a scholarship program designed to empower a new generation of BIPOC leaders in the physical therapy profession. We partner with PT and PTA students, PT residents, and industry leaders to advance diversity and inclusiveness in the physical therapy workforce and inspire better—and more accessible—patient care.